Why Teen Mental Health Experts Are Focused On '13 Reasons Why':
Alexa Curtis, 19, laid her laptop on her dinner table and took a deep breath.
It was a brisk April evening, and Curtis was prepared to spend the night in her Boston apartment watching the new Netflix series "13 Reasons Why."
As the first three episodes of the teen drama unfolded on her computer screen, Curtis' heart began to race.
Ivanka Trump Heads To Berlin To Work On Special Relationship:
It could be the beginning of a beautiful friendship, after all.
In the wake of a mid-March White House visit characterized by awkward moments — President Donald Trump apparently declined to shake German Chancellor Angela Merkel's hand in the Oval Office and he made an uncomfortable joke about wiretapping on live television — his most trusted adviser, daughter Ivanka Trump, is on her way to Germany.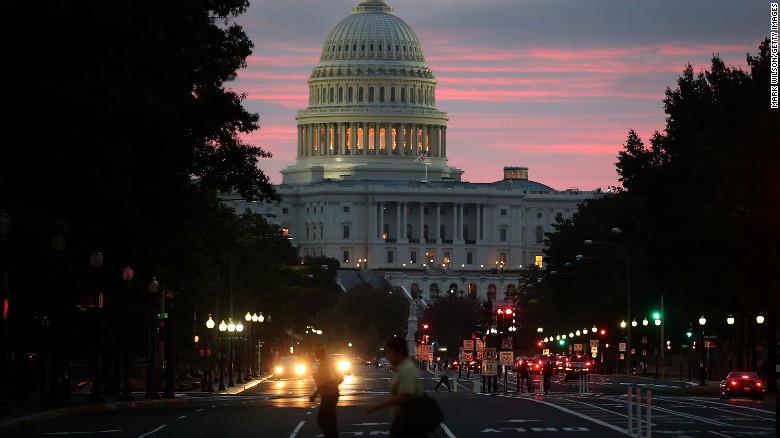 Trump Faces His First Budgetary Cliff:
Everyone knows that Washington was built on a swamp. But in recent years it's felt more like the capital is teetering on the edge of a cliff.
The political system seems constantly in danger of tipping over the edge and the next close encounter with disaster is fast approaching. After Friday, the government will close down unless Congress can agree to a deal on future funding — or at least push off the climax by a week or two.
It's the first such showdown of the new Trump administration, but just the latest in a long string of fiscal cliffs, speed bumps, sequesters, government shutdown threats and eleventh hour brinkmanship that has come to define the way the American government in the 21st Century struggles to do business.
Funeral Held For Ex-NFL Player Aaron Hernandez:
Mourners said their goodbyes on Monday to ex-NFL star Aaron Hernandez, who was convicted of murder in 2015 and killed himself in his prison cell last week.
Also on Monday, a Massachusetts Superior Court Justice ordered Hernandez's purported suicide notes released to this family in time for the private funeral service in Hernandez's hometown of Bristol, Connecticut.
Hernandez, 27, the former tight end for the New England Patriots was
found hanged in his cell
early Wednesday morning. Authorities said he committed suicide. Three handwritten notes were found in the cell next to a Bible authorities said then.
The notes released to Hernandez's family were of a personal nature, but not all were necessarily written to members of Hernandez's family, said Paul Jarvey, a spokesman from the Worcester County district attorney's office.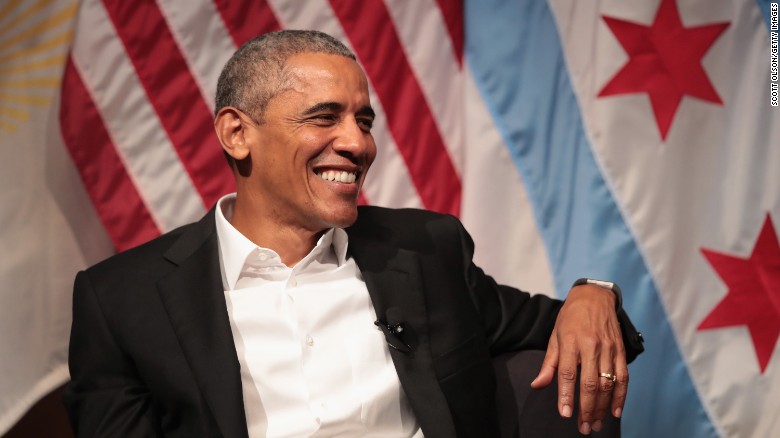 Obama Re-Emerges In Public After Avoiding Political Spotlight:
peaking in public for the first time since leaving the White House three months ago, former President Barack Obama on Monday avoided criticizing his successor, disappointing anyone who was hoping for a clash between the ex-president and President Donald Trump.
In a nearly 90-minute forum, Obama laid out lessons he learned as a young community organizer here in Chicago decades ago and vowed to help bring up the next generation of leaders. He did not once mention Trump's name.
The University of Chicago hosted the event, billed by Obama's office as a "conversation on community organizing and civic engagement." The highly anticipated public appearance happened just days ahead of the symbolically significant 100-day mark for Trump — a milestone that one Obama adviser insisted is "far from" the former president's mind.
CLICK HERE to read story
source: CNN.com
Also On Praise Cleveland: