1 Day, 2 Presidents: Merkel Meets With Obama, Then Trump:
There's no secret about which of the two American presidents German Chancellor Angela Merkel will meet Thursday she likes the most.
On a day of odd political coincidences, Merkel will sit down with one President she calls a friend and with whom she shares a political wavelength — Barack Obama, and another, with whom she has had a frosty start — Donald Trump.
GOP Candidate Charged After Allegedly 'Body Slamming' Reporter:
Greg Gianforte, the Republican candidate in Montana's special congressional election, has been charged with misdemeanor assault after he allegedly body slammed a reporter and broke his glasses on Wednesday night.
The altercation took place at Gianforte's campaign headquarters in Bozeman, Montana, the night before the state's special election. It sent political shock waves rippling through the race, with two local newspapers rescinding their support for the GOP candidate.
Ben Jacobs, a political reporter for the Guardian, said he had been asking Gianforte about the Republican healthcare plan when the candidate "body slammed" him and began shouting, "Get the hell out of here."
Lance Armstrong, Girlfriend Anna Hansen Announce Engagement on Instagram:
Lance Armstrong announced on Instagram that he and longtime partner Anna Hansen are engaged.
The cyclist revealed Hansen accepted his Tuesday proposal
Per TMZ, Armstrong and Hansen have been together for almost 10 years and have two children together: Max, seven, and Olivia, six.
The 45-year-old posted the picture from Lake Austin, in his home state of Texas.
Armstrong was previously married to Kristin Richard—with whom he has three children—for five years between 1998 and 2003, and was also engaged to singer Sheryl Crow prior to his relationship with Hansen.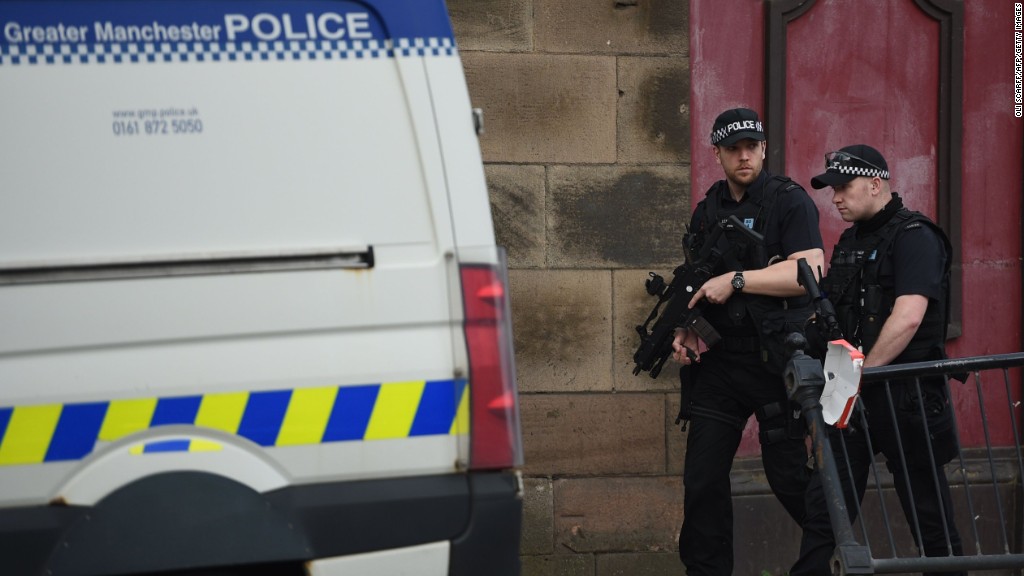 Ariana Grande Cancels Upcoming Shows On Her Tour:
Ariana Grande has officially put her "Dangerous Woman" tour on hold in the wake of the terrorist attack that took place after her concert at Manchester Arena on Monday night.
The singer was scheduled to perform in two shows at London's O2 Arena on Thursday and Friday, but in a statement obtained by CNNMoney, Grande said she's canceled all shows through June 5.
"Due to the tragic events in Manchester the Dangerous Woman tour with Ariana Grande has been suspended until we can further assess the situation and pay our proper respects to those lost," according to a statement released on Wednesday by Grande's management team.
Caroline Kennedy On JFK: I Miss Him Every Day:
Had he lived, John F. Kennedy would turn 100 years old on May 29. To commemorate his birth, Kennedy's daughter and grandchildren put together a video message honoring the former President.
Caroline Kennedy, his only living child and a former ambassador to Japan, said on CNN's "The Lead with Jake Tapper" that as her father became further embedded in history, she wanted to mark the occasion by celebrating the legacy he left for her and her children as well as his place in history.
CLICK HERE to read story
source: CNN.com
Also On Praise Cleveland: