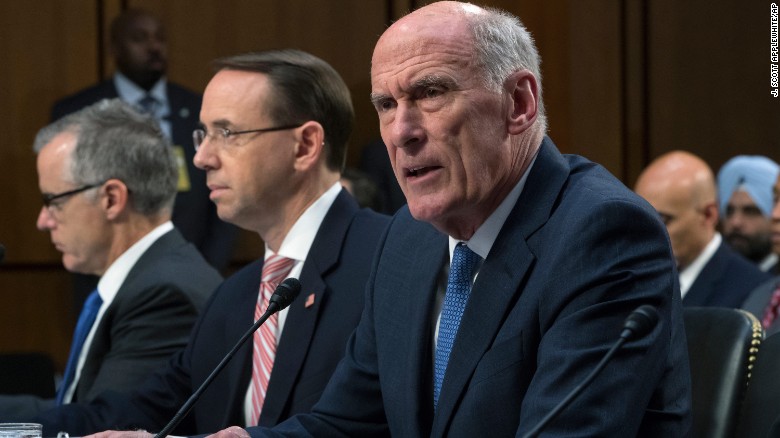 Intel Chiefs Tell Investigators Trump Suggested They Refute Collusion With Russians:
Two of the nation's top intelligence officials told Special Counsel Robert Mueller's team and Senate investigators, in separate meetings last week, that President Donald Trump suggested they say publicly there was no collusion between his campaign and the Russians, according to multiple sources.
Director of National Intelligence Dan Coats and National Security Agency Director Adm. Mike Rogers described their interactions with the President about the Russia investigation as odd and uncomfortable, but said they did not believe the President gave them orders to interfere, according to multiple sources familiar with their accounts.
Sources say both men went further than they did in June 7 public hearings, when they provided little detail about the interactions.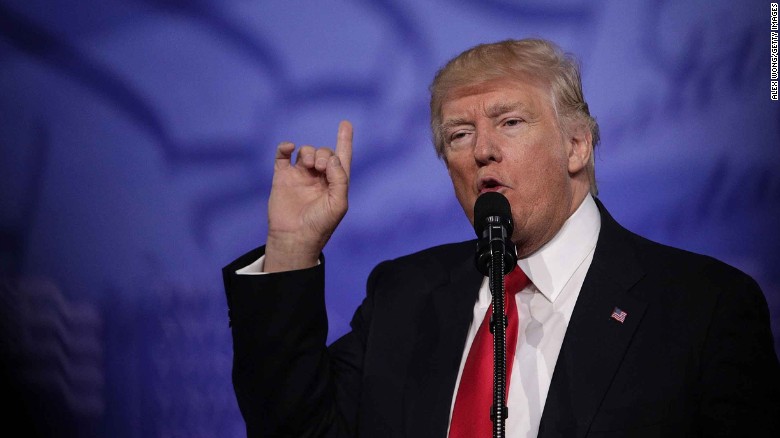 Former WH Chief of Staff: Chaos In The White House Reflects Trump:
While former Obama chief of staff Bill Daley says he doesn't find it surprising that "chaos" seems to consume President Donald Trump's White House, he does think it is telling.
"White Houses reflect the person at the top and the chaos, or perceived chaos or lack of competence, in my opinion, reflects more about Donald Trump than anything else," Daley told David Axelrod on "The Axe Files," a podcast from the University of Chicago Institute of Politics and CNN.
Rubio's Awkward Hug With Ivanka Goes Viral:
Sen. Marco Rubio (R-FL) and Ivanka Trump respond on Twitter after a photo of their failed hug goes viral.
THE CURSE AND THE COMFORT OF BEING THE NO. 2 DRAFT PICK IN THE NBA
Kevin Durant didn't know whose name then-NBA Commissioner David Stern would announce when he walked to the podium to begin the 2007 draft.
"I held my mother's hand and we both looked at each other in the eye, and when he said 'Greg,' I figured where I was going to be going next," Durant said then.
The Seattle SuperSonics took Durant second after the Portland Trail Blazers passed on him for Greg Oden. "I know we are going to be linked for a long time," Durant said. "We are one and two. We were one and two in high school. We were both in the Northwest."
Rep. Steve Scalise Is Now In 'Fair' Condition After Shooting:
House Majority Whip Steve Scalise is in "fair" condition as he continues to heal from his gunshot wounds, a hospital statement said Wednesday.
The Louisiana Republican arrived at the hospital last week in
critical condition
after being injured in the shooting that interrupted a congressional baseball practice in Alexandria, Virginia.
Now, the third-ranking Republican in the House "continues to make good progress. He is now listed in fair condition and is beginning an extended period of healing and rehabilitation," according to the statement from
the MedStar Washington Hospital Center
, where Scalise is being treated.
CLICK HERE to read story
source: CNN.com
Also On Praise Cleveland: