via CNN:
Google CEO: Anti-Diversity Memo Was 'Offensive And Not OK':
Google CEO Sundar Pichai has condemned portions of a controversial memo sent by a male engineer at the company who argued that women are not biologically fit for tech roles.
Reuters and Bloomberg reported Tuesday that the engineer had been fired, citing emails they received from him. A Google spokesperson declined to comment on the reports.
In an email to Google employees on Monday, Pichai wrote that parts of the 3,300-word manifesto crossed the line by "advancing harmful gender stereotypes" in the workplace.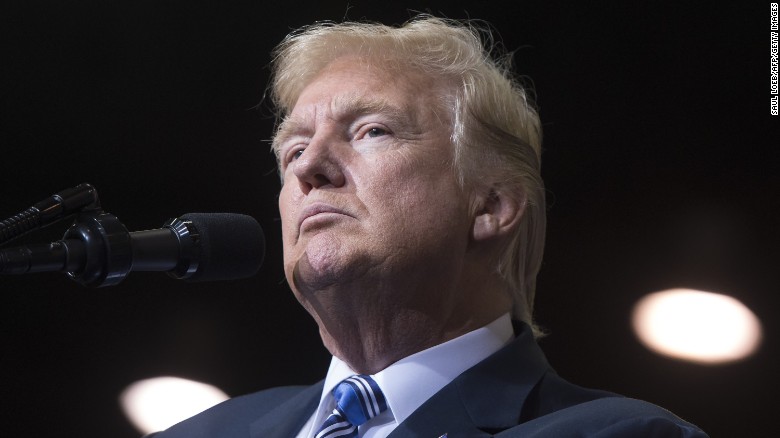 Trump At 200 Days: Declining Approval Amid Widespread Mistrust:
Six months into his presidency, Donald Trump's overall approval rating stands at its lowest point in CNN polling, while three-quarters of Americans say they can't trust most of what they hear from the White House.
Overall, 38% say they approve of Trump's handling of the presidency, 
according to a new CNN poll
 conducted by 
SSRS
, with 56% saying they disapprove. Just one other newly-elected president has held an approval rating below 50% at this point in his presidency since modern polling began: Bill Clinton, whose approval rating stood at 44% at this point in 1993.
Parents Of 8-Year-Old Who Hanged Himself File Lawsuit Against Cincinnati Schools:
The parents of Gabriel Taye, the 8-year-old boy who hanged himself with a necktie in his Cincinnati home in January, have filed a lawsuit against the Cincinnati Public School district.
The civil rights and wrongful death lawsuit alleges the school did not properly respond to Gabriel being bullied at school and did not inform his parents of a bullying incident in the bathroom of his school that occurred two days prior to his death.
Security footage shows Gabriel falling unconscious at school in an incident that may have led to the boy's suicide, an attorney for his family said.
North Korea Vows To 'Make The US Pay Dearly' As Sanctions Tighten:
North Korea has accused the United States of "trying to drive the situation of the Korean peninsula to the brink of nuclear war" after the UN Security Council unanimously adopted new sanctions Saturday in response to Pyongyang's long-range ballistic missile tests last month.
The measures aim to make it harder for North Korea to make money across the globe. They target North Korea's primary exports — including coal, iron and seafood — and attempt to cut off its additional revenue streams by targeting some of its banks and joint ventures with foreign companies.
Escaped Ohio Inmate Kills Himself In Parent's Basement, Police Say:
A suspected rapist — who escaped last week during a prison transport in Ohio — killed himself Monday, marking the end of an interstate manhunt, police said.
Branden Powell, 32, of Antwerp, Ohio, overpowered a deputy, swiped his gun and broke free from a van Friday, police said. He had been considered "armed and dangerous."
After a weekend of combing for clues, police located Powell in the basement crawl space of his parent's home in a rural area of Antwerp on Monday around 6 p.m. They attempted to bring him out.
CLICK HERE to read story
Also On Praise Cleveland: