Even as darkness fell and the waters kept rising, emergency officials in Houston continued fielding calls overnight from flood-stranded Texans. Thousands have been rescued so far, many are still waiting to picked up.
"The Coast Guard is continuing to receive upwards of 1,000 calls per hour," US Coast Guard Lt. Mike Hart said Monday. "Today alone, the Coast Guard has rescued over 3,000 people. That includes both air rescues and rescues using boats."
Since midnight Sunday, more than 2,300 calls have poured in to the Houston Fire Department, including 400 calls for rescue Monday afternoon, Houston officials said. Four people have died as a result of the catastrophic storm.
Houston police had rescued 1,000 people since Monday morning, bringing the total number rescued to more than 3,000 since the storm flooded the city, Houston Mayor Sylvester Turner told reporters Monday night.
South Korea Holds Live-Fire Drills Hours After North Korea Missile Launch:
South Korea's air force has staged a live-fire drill simulating the destruction of North Korea's leadership, hours after Pyongyang launched a missile over Japan.
Just before 6 a.m. South Korea time Tuesday, North Korea fired an unidentified missile from near the capital Pyongyang, towards the northeast.
It flew over the northern Japanese island of Hokkaido, making it the first North Korean projectile to successfully pass over Japanese territory since 1998. It subsequently broke up and fell into the Pacific Ocean.
Here's How You Can Help The Victims Of Hurricane Harvey:
Rescuers continue to pull people from rising floodwaters. The traumatized and weary evacuees often have nothing but the soaked clothes on their backs. Aid groups are scrambling to provide shelter, emergency services and hope.
There are several ways you can help.
Donate money: By clicking on the button below, you can donate to charities vetted by CNN's Impact Your World. These organizations are helping in Harvey's immediate aftermath, and they will continue working through the long term.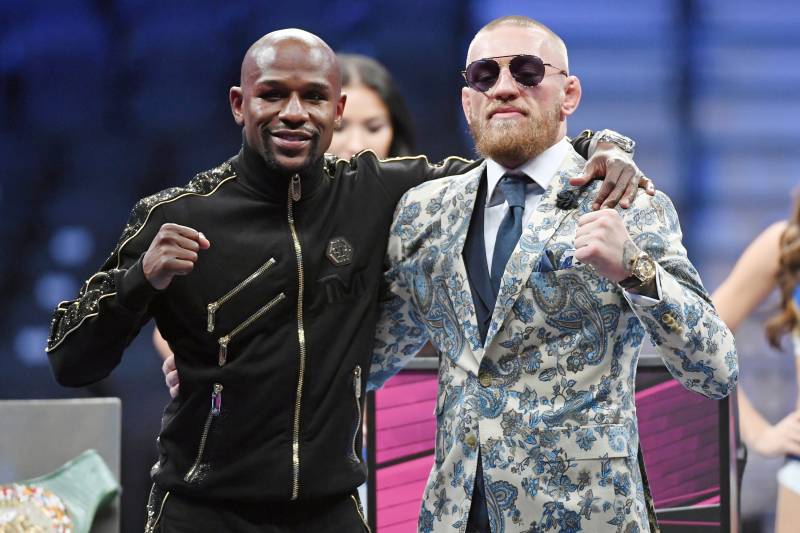 Floyd Mayweather, Conor McGregor Failed Live Streams Subject of Lawsuit
Customers are suing Showtime for their coverage of Floyd Mayweather Jr.'s victory over Conor McGregor due to the quality of their stream and buffering issues.
Ashley Cullins of the Hollywood Reporter reported Showtime is being sued for "unlawful trade practices and unjust enrichment" after issues with their pay-per-view streaming service.
Per Cullins, attorney Michael Fuller submitted to the federal court:
"Instead of being upfront with consumers about its new, untested, underpowered service, defendant caused likelihood of confusion and misunderstanding as to the source and quality of the HD video consumers would see on fight night.
Cajun Navy Brings Boats From Louisiana To Help Flood-Ravaged Houston:
The boat turned onto a Houston waterway that used to be a street, and the three volunteers from Louisiana's Cajun Navy saw what they first thought was debris, caught in the rapid current of rushing floodwaters.
They quickly realized that what they were looking at was a person, an elderly woman, floating face down as the current swept her away.
"Donnie jumped from the vessel (and) brought her up out of the water," Cajun Navy volunteer Joshua Lincoln told CNN's John Berman on "AC 360" Monday night.
CLICK HERE to read story
Also On Praise Cleveland: