via CNN:
Hurricane Maria Back At Category 5 As It Barrels Toward Puerto Rico:
Hurricane Maria, making its first landfall as a Category 5 storm, has blasted Dominica with "widespread devastation," according to the prime minister of the Caribbean island nation.
With the US territory of Puerto Rico and the US and British Virgin Islands now in its path, Maria's powerful punch diminished slightly to Category 4 after it hit Dominica Monday night, according to the National Hurricane Center (NHC).
But the NHC said Tuesday morning after an Air Force "Hurricane Hunter" aircraft flew into the storm, Maria had reintensified to Category 5 status, with estimated maximum sustained winds of 160 mph. It was moving west-northwest at 9 mph, with that track expected to continue through Wednesday.
Violence Flares After Quiet Vigil For Georgia Tech Student Shot By Police:
Violence erupted late Monday on the campus of the Georgia Institute of Technology in Atlanta after a vigil for a student shot and killed by police.
Attendees at the vigil for Scout Schultz said that gathering ended quietly after less than half an hour, and about 20 minutes later a separate gathering developed with chanting, marching and, ultimately, confrontations at the campus police headquarters.
A campus police car burned after its windshield was smashed, and videos taken by people at the scene showed police handcuffing individuals who had been forced to the ground.
Georgia Tech said in a statement late Monday that about 50 people had marched to the police station. Three arrests were made and two officers received minor injuries. Those arrested were charged with inciting a riot and battery of an officer, Tech said, although it did not say whether the three were students.
Julia Louis-Dreyfus Solidifies Place Among Acting Greats:
As of Sunday night, Julia Louis-Dreyfus is officially something of a hoarder of Emmy superlatives.
She broke the record for most Emmys won by a performer for a single role, thanks to her sixth consecutive win for lead actress in a comedy, her seventh statue in that category overall. (She previously won in 2006 for "The New Adventures of Old Christine.")
She's now tied Cloris Leachman for most Primetime Emmys won by an actor or actress, with eight statues overall for individual work.
Backstage after her win, Louis-Dreyfus called her abundance of awards "very baffling" and attributed them to "a sh**-ton of good luck." It seems everyone but Louis-Dreyfus knows that couldn't be further from the truth.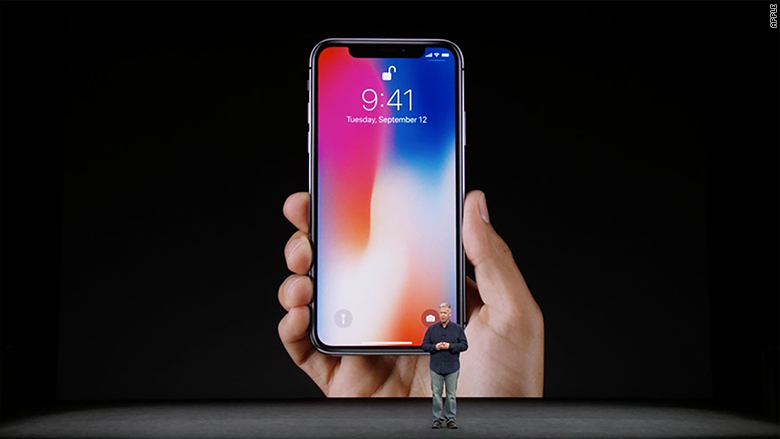 10 Things You Need To Know About iPhone X:
Here are 10 things you should know about iPhone X.
The X is silent
For starters, the new phone is pronounced "ten," not "X," at least according to Apple executives speaking about it on stage.
All glass
The iPhone X will have glass on both the front and the back, creating what Apple calls an "all-glass design." In case you're worried about that glass breaking, Apple stresses that the glass is "the most durable" ever used in a smartphone.
Edge-to-edge display
The front of the iPhone is all screen. Literally. The display covers the full face of the device, with the exception of a small sliver at the top for the camera. The screen measures 5.8-inches diagonally.
How Obamacare Repeal Came Back With A Fury:
Republican senators couldn't escape the question as they shuffled to the Senate floor for votes Monday night. Would they support the Graham-Cassidy bill, perhaps their last chance to overhaul Obamacare?
It's a repeal-and-replace proposal that less than a week ago seemed dead on arrival in the Senate. The Republicans, after all, had tried repealing Obamacare before – multiple times in fact — and the bill's lead sponsors Sens. Lindsey Graham of South Carolina and Bill Cassidy of Louisiana were two of the only members willing to go on record to say the Senate had to try it again.
CLICK HERE to read story
Also On Praise Cleveland: