via CNN:
13 siblings held captive in filthy California home, police say:
A couple was arrested after police discovered that their 13 children had been held captive in their California home in filthy conditions, some shackled to beds with chains and padlocks, officials said Monday.
The victims ranged in age from 2 to 29, the Riverside County Sheriff's Department said in a statement.
A 17-year-old girl managed to escape from the residence in Perris, California, on Sunday and called 911 from a cell phone she found in the house, police said.
The girl claimed her 12 brothers and sisters were being held captive inside the home by her parents, some of them bound with chains and padlocks, the Riverside County Sheriff's Department said
The 17-year-old "appeared to be only 10 years old and slightly emaciated," the Riverside Sheriff's Department said.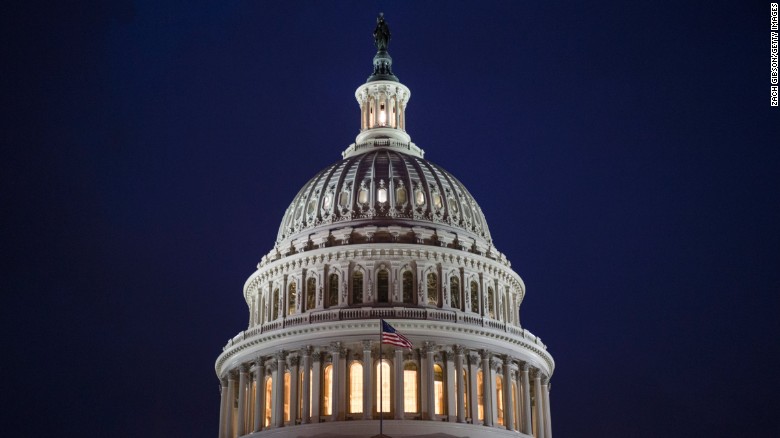 Clock ticking as Congress returns to one big spending mess:
With just four days until a spending deadline, the government could be heading for a shutdown on the one-year anniversary of Donald Trump's presidency.
It's long been thought that the key to unlocking any spending stalemate in Congress was to get closer to an immigration compromise. However, as lawmakers return from the holiday weekend, the mood on Capitol Hill between the two parties — and even between factions within Republican enclaves — has soured after a tumultuous week that included a bipartisan group of senators announcing they had an immigration deal, Trump rejecting it and reports that the President
 had used vulgar language 
to describe the African nations affected by such a proposal.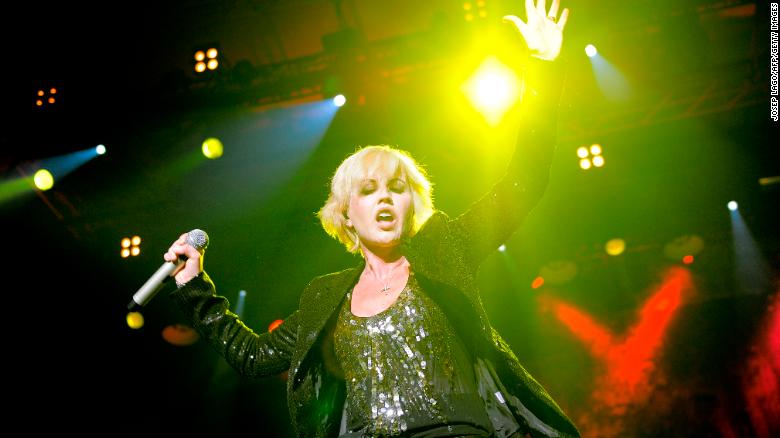 Dolores O'Riordan of The Cranberries dies at age 46:
Dolores O'Riordan, the lead singer of the Irish band The Cranberries, died in London on Monday, according to a statement from her publicist.
O'Riordan, who was 46, died "suddenly" according to the statement, but no details were given on the cause of her death.
The singer was in London for a short recording session, the statement added.
The Cranberries rose to global fame in the mid-1990s with a string of hits, including "Linger," "Zombie" and "Dreams." The group, from Limerick, has sold more than 40 million albums worldwide.
In 2007, O'Riordan launched a solo project with her album "Are you Listening?" before reuniting with the group in 2009. She also teamed up with The Smiths' bassist Andy Rourke and DJ Ole Koretsky to provide the vocals for the group D.A.R.K.
Martin Luther King III: Trump's vulgar comments are 'extremely racist':
On the 50th anniversary of his father's assassination, Martin Luther King III said Monday that he believes President Donald Trump's vulgar and demeaning language to describe immigrants from Africa were "extremely racist."
"I think that the President has got to be engaged in some sensitivity and heart changing," King said on "Chris Cuomo Prime Time." "When I say heart, we've got to appeal to his heart because there's something wrong — it seems to me — when you make comments that way."
King, who is the president and CEO of Realizing the Dream, a nonprofit dedicated to continuing the legacy and unfinished work of his parents stopped short of labeling the President a racist.
Simone Biles says she, too, was abused by former USA team doctor:
On the eve of former USA Gymnastics team doctor Larry Nassar's sentencing for sexually abusing girls in his care, American gymnast Simone Biles has come forward to say me, too.
"I, too, am one of the many survivors that was sexually abused by Larry Nassar," she said Monday afternoon in a Twitter post with the hashtag #MeToo.
"There are many reasons that I have been reluctant to share my story, but I know now that it is not my fault."
Nassar was the team doctor for USA Gymnastics through four Olympic Games, treating young hopefuls and gold medal winners. His case illustrates the drive of the 
#MeToo movement
 to call out serial predatory behavior and the forces that enable it.
CLICK HERE to read story
Also On Praise Cleveland: