via CNN:
More than 4,000 eggs and embryos lost in Cleveland fertility clinic tank failure:
An Ohio fertility clinic says more than 4,000 eggs and embryos were affected by a freezer malfunction, double the number previously thought — and that it's unlikely any of them are viable.
The University Hospitals Fertility Clinic also said about 950 families were affected by
 the storage tank failure earlier this month
. At the time, the facility in Cleveland said it believed about 700 families were affected.
In a letter sent to the families, dated Monday and obtained by CNN on Tuesday, University Hospitals said it was sharing the updated information with a "heavy heart."
"The technical manner in which the eggs and embryos are stored in these freezers complicated our initial determination of how many patients and specimens were affected," the letter stated.
At the time of the failure, the clinic said it was unable to determine right away whether any of the eggs and embryos were still viable. In the letter this week, it said, "We are heartbroken to tell you that it's unlikely any are viable."
Surrounded by hawks, Mattis digs in amid Trump admin chaos:
Defense Secretary James Mattis is doing his best to downplay notions that he is concerned about working with President Donald Trump's hawkish new national security adviser John Bolton despite signs of a shifting power dynamic at the highest levels of the administration and strong indications that the two men could clash over key issues like North Korea and Iran.
One of Trump's most trusted advisers, Mattis has clearly wielded significant influence since joining the administration and has demonstrated that recent staffing shakeups have done little to hurt his standing with the President.
The weight of his opinion was again on display last week when Trump begrudgingly signed a $1.3 trillion spending bill after Mattis stressed it was a national security imperative.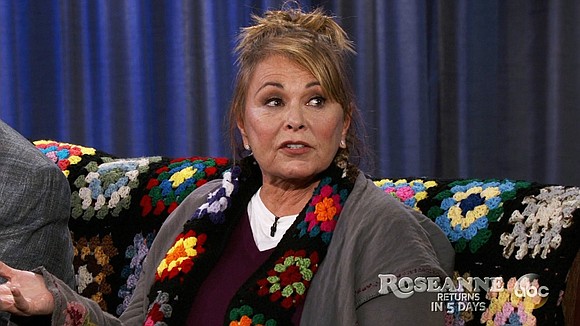 'Roseanne' revival offers more nostalgia than laughs:
Thirty years have passed since "Roseanne" burst onto the scene, which makes it ripe fodder for nostalgia. Yet ABC's revival quickly moves past the kick of seeing the gang back together, going out of its way to awkwardly embrace politics. While the title character's cackle has been a big a big part of the promo campaign, the likelihood of viewers drowning that out with laughter of their own appears slim.
There's nothing wrong with the notion that Roseanne Barr's eponymous blue-collar character would support President Trump, as the comic herself has off screen. But "Roseanne" seemingly veers out of its lane to gin up that dialogue, placing Roseanne at odds with her sister Jackie (Laurie Metcalf, who probably wishes this wasn't the first place people see her after her Oscar-nominated turn in "Lady Bird").
#WhoBitBeyonce: What you need to know:
The world needs answers, Tiffany Haddish.
The "Girls Trip" star opened a Pandora's box of pop culture intrigue when she said during 
an interview with GQ
 that an unnamed actress had allegedly bitten Beyoncé on the face.
So many questions! First of all, how is anyone even allowed to get close enough to bite Queen Bey's face?
The whole thing has been burning up the internet and we don't want you left out of the conversation.
Here's what you need to know about the mystery now known as "Bite-gate."
In Trump's world, once you check in you rarely check out:
For President Donald Trump — a creature of habit and routine — once an adviser, always an adviser.
Once a rising star inside the West Wing — 
even being eyed for a promotion
 — Porter swiftly became persona non grata for fear any further White House contact would be taken as tacit approval of domestic violence.
CLICK HERE to read story
Also On Praise Cleveland: