via CNN:
Former first lady Barbara Bush is in failing health, a source close to the Bush family tells CNN.
The source said she is being cared for at her home in Houston and has decided she does not want to go back into the hospital. She has been on oxygen for some time.
Her husband, former President George H. W. Bush is with her, as are daughter Doro and sons Marvin and Neil. Her other sons, former President George W. Bush and former Gov. Jeb Bush, have been in and out visiting her the past week.
Bush's office released a statement, confirming after a "recent series of hospitalizations," she has decided against seeking additional medical help and will instead focus on "comfort care
R. Lee Ermey, actor in 'Full Metal Jacket,' dies at 74:
R. Lee Ermey, the actor known for his Golden Globe-nominated role as an intimidating drill sergeant in "Full Metal Jacket," died Sunday at the age of 74, according to a statement from his manager.
Ermey died from complications of pneumonia, according to Bill Rogin, his manager, 
in a post on Twitter.
 CNN's calls and emails to Rogin were not returned.
Ermey played the role of the tough Gunnery Sgt. Hartman who trains a new group of recruits in the 1987 film "Full Metal Jacket." He received a Golden Globe best supporting actor nomination for his role in the movie directed by Stanley Kubrick.
The Vietnam veteran brought authenticity to the role after having spent 11 years in the Marine Corps from 1961 to 1972. He spent two years as a drill instructor at the Marine Corps Recruit Depot San Diego and rose to the rank of Staff Sergeant. He was medically retired for injuries in 1971 and in 2002 he received an honorary promotion to Gunnery Sergeant, 
according to a biography on his website.
House retirements show how Trump is splitting the GOP:
There's a clear divide among Republicans retiring from Congress.
Those leaving office without a clear next political step tend to come from places where Trump is less popular. On the flip side, Republicans are more likely to leave the House to seek higher office if Trump was more popular in their districts.
Twenty-five Republicans have announced they will retire and leave Congress and 13 have announced they will leave Congress to run for another office, according 
to CNN's House departures tracker
.
From those 25 retirements, 17 members hail from districts where the presidential vote for Trump in 2016 was below the national average in districts won by Republicans. Only eight members — less than half of those retirements — hail from districts where Trump was more popular than the national average. These tallies are computed using data 
compiled by Daily Kos Elections
, and the results are the same when comparing against the median district vote for Trump.
Carrie Underwood makes powerful return to the stage after injuring her face:
Carrie Underwood gave her first public performance since an accident in November left her with a broken wrist and a facial injury.
The singer, who appeared fully recovered, gave a powerful delivery of her new single "Cry Pretty" at the Academy of Country Music Awards on Sunday. The crowd responded with a standing ovation that lasted nearly a minute.
Underwood 
shared
 on her website in January that she had fallen on the porch of her Nashville home, resulting in a broken wrist and a facial injury that required "40-50 stitches."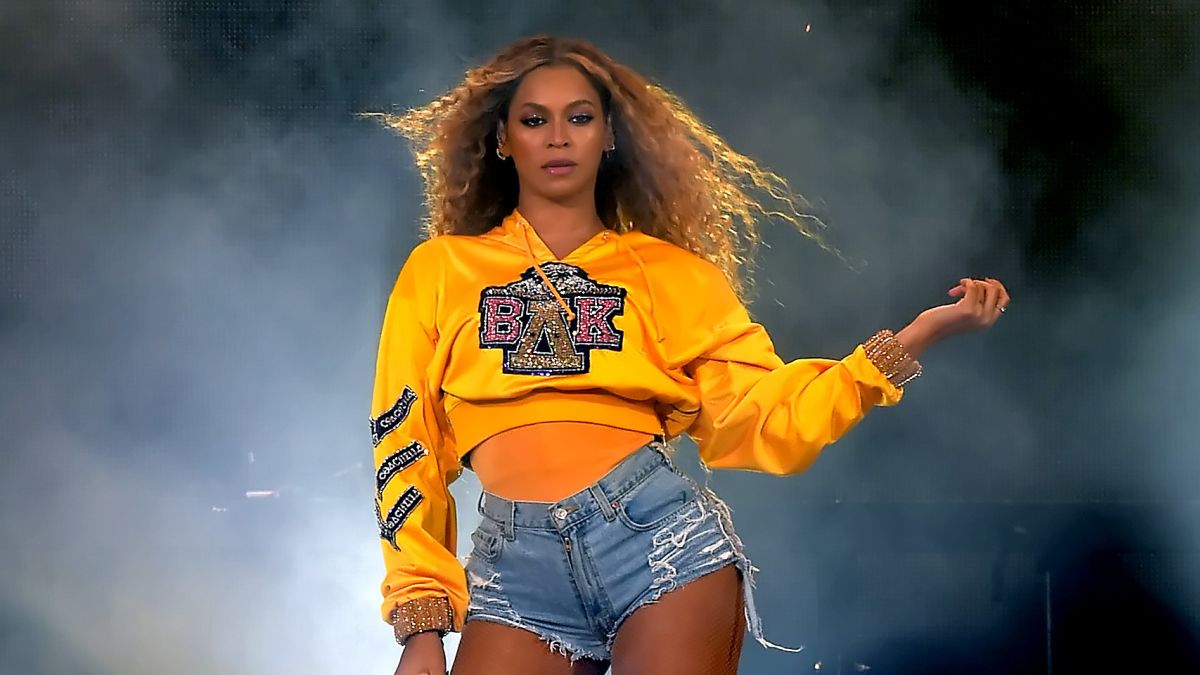 Beyoncé makes history with Coachella performance:
Beyoncé performed for throngs of screaming fans Saturday night at Coachella after a year's wait.
"Y'all ready Coachella?," she asked the crowd as she opened her set, becoming the first woman of color to headline the music festival in Indio, California.
Excited fans had a new nickname for this year's festival: Beychella. Other headliners included the Weeknd and Eminem.
"Coachella, thank you for allowing me to be the first black woman to headline," Beyoncé said, before singing "Run the World (Girls)."
CLICK HERE to read story
Also On Praise Cleveland: