via CNN:
North Korean media praises Trump in 'meeting of the century':
North Korea has praised the outcome of Tuesday's summit between US President Donald Trump and Kim Jong Un, with state media declaring the meeting an "epoch-making" event of "great significance."
In its first report on the summit, Wednesday, the official KCNA news agency attributed the apparent breakthrough in relations to Kim's "proactive peace-loving measures" earlier in the year, and applauded Trump's willingness to negotiate despite long standing hostility between the two countries.
The front page of the state newspaper, the Rodong Sinmun, meanwhile, splashed photos of the two leader, under the headline: "A meeting of the century that opened a new era in history of North Korea-US relations."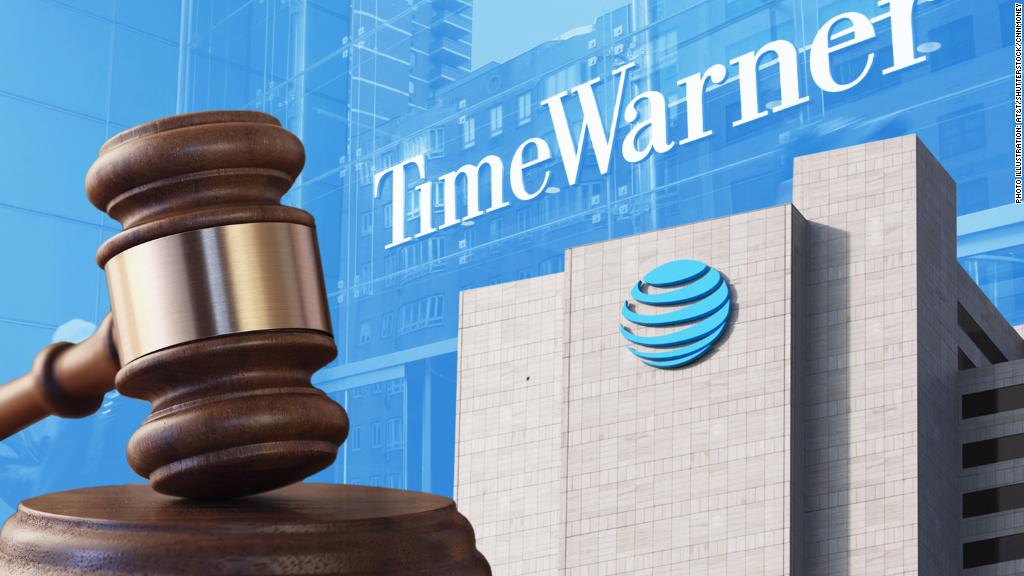 Judge approves $85 billion AT&T-Time Warner deal:
A federal judge handed AT&T a sweeping victory on Tuesday and approved its $85 billion acquisition of Time Warner, a deal that promises to reshape the media industry.
After a six-week trial, Judge Richard Leon ruled that the government had failed to prove that the deal violates antitrust law, and ripped apart its case in his opinion.
Using unusually strong language, he discouraged the Justice Department from asking him to put the ruling on hold while it considers an appeal. He said such a stay would be "manifestly unjust" because it would have the effect of killing the acquisition
AT&T celebrated the ruling and vowed to close the deal by June 20 — meaning that HBO, CNN, Warner Bros. and Time Warner's other brands will change hands next week. The deal will unite Time Warner's TV shows and movies with AT&T's enormous distribution system, including cell phone and satellite networks.
Democratic women win big in key Virginia House primaries:
The year of women continues.
In the four Virginia competitive US House races in November, female candidates have all won the Democratic nominations, the latest example of the party turning to women to unseat vulnerable Republicans in the President Donald Trump era.
On Tuesday, three women — Elaine Luria, Abigail Spanberger and Jennifer Wexton — won Democratic primaries. Earlier this year at the party convention, journalist Leslie Cockburn won the nomination in Virginia's 5th Congressional District.
There are currently no Democratic women in Virginia's 11-seat congressional delegation.
Warriors Reportedly Spent $500K on Alcohol During Parade Celebration:
The Golden State Warriors reportedly had $500,000 worth of alcohol on their buses during Tuesday's championship parade celebrating their triumph over the Cleveland Cavaliers in the 2018 NBA Finals.
TMZ Sports reported the selection of libations included Luc Belaire Rare Gold, Luxe and Rose.
Tuesday marked the Warriors' second high-priced party in the past five days. They dropped more than $400,000 on champagne after completing their sweep of the Cavs on Friday night, per ABC 7 News.
Dancing FBI agent who accidentally shot someone is arrested:
The FBI agent who unintentionally shot someone while dancing in a Denver bar turned himself in to police on Tuesday and is awaiting charges.
The agent, identified as 29-year-old Chase Bishop, is being held at a Denver detention center for investigation of second degree assault, pending formal charges from the District Attorney's Office, according to Denver Police Department spokesman Jay Casillas.
Bishop was showing off his moves in the center of a dance circle at Mile High Spirits bar on June 2 when he launched into a back handspring. During the move, a firearm fell out of his waistband holster and onto the floor, Denver police said.
He moved to pick the weapon up and unintentionally fired one shot, police said. Bishop then put the gun back in his pants and walked away with his hands up.
One person was struck in the lower leg and was expected to survive, police said.
CLICK HERE to read story
Also On Praise Cleveland: