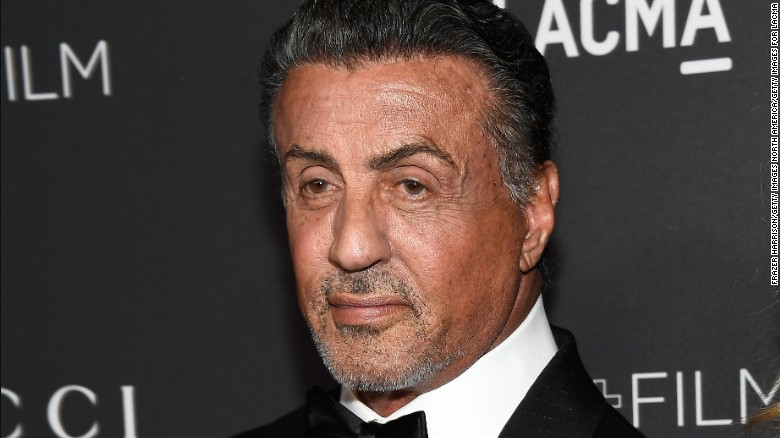 via CNN:
Sylvester Stallone subject of sex crimes investigation:
The Los Angeles District Attorney's office is reviewing a sex crime case against Sylvester Stallone, spokesman Greg Risling said Wednesday.
The Santa Monica Police Department turned over the case, which was first reported to it in November 2017, Risling told CNN in an email.
The alleged incident at the center of the case took place in 1990s, Lt. Saul Rodriguez of the Santa Monica Police said. Police didn't say anything about the nature of the allegation against Stallone.
"My client categorically denies the allegations," Stallone's attorney, Martin Singer, told CNN.
"It's outrageous that the DA's office and PD would announce this information because it makes the public think that there's something there."
Singer said the woman who made the complaint had a consensual relationship with his client in the 1980s.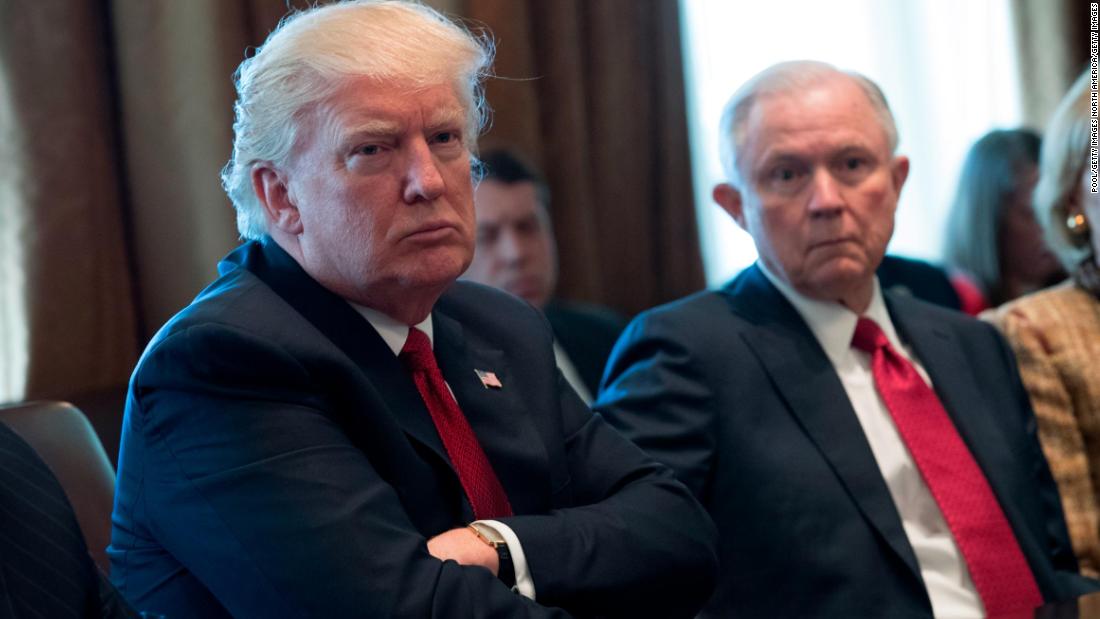 Impact of Trump's immigration vision comes into focus in Washington:
America is heading for a moment of reckoning as the results of more than a year's worth of hardline Trump administration immigration measures pile up, raising questions fundamental to the character of the nation itself.
A shock-and-awe sequence of policy moves and legal gambits, many by Attorney General Jeff Sessions, may elevate immigration past the Russia investigation and the accelerating economy into an issue with the capacity to shape the midterm elections. It also is spurring congressional leaders from the President's party — who did not want another immigration fight this year — 
to vote and go on the record on what is 
often a politically perilous subject.
The moves in many cases are the logical culmination of a presidential campaign rooted in Donald Trump's willingness to demagogue immigration controversies in order to inflame his conservative voting base. They are the product of 17 months of work by Sessions, and White House immigration czar Stephen Miller, that is starting to fundamentally change the immigration system and America's treatment of many people who come from abroad, with or without authorization.
Maryland OT Jordan McNair Dies Weeks After Being Hospitalized Following Workout:
Maryland football player Jordan McNair died Wednesday after collapsing during a team workout on May 29.
The team announced the news in a letter, featuring a statement from head coach D.J. Durkin:
Our team is heartbroken with the loss of Jordan McNair. Jordan was an incredible young man, and his passion and enthusiasm made him an invaluable and beloved member of our team. Jordan was a hard worker and he always had a smile on his face. He was an extremely talented football player and a humble and genuine human being. He embodied the essence of what it means to be a teammate. Jordan was a fighter. Over the past few weeks, Jordan never gave up with his family, friends and team by his side. Our team will continue to be inspired by the spirit of this brave fighter. Please continue to pray for Jordan's family during this difficult time
Calls to suicide prevention hotline spiked after celebrity deaths, but what's the next step?:
After the deaths by suicide of Kate Spade and Anthony Bourdain, calls and texts to crisis hotlines spiked dramatically.
Trained counselors at more than 150 crisis centers in the United States fielded 65% more phone calls over the previous week for the
 National Suicide Prevention Lifeline
, the organization's director of communications, Frances Gonzalez, said. And the 
Crisis Text Line
 saw a 116% increase in volume, according to Liz Eddy, the text line's spokeswoman.
Surges in activity like this are not unusual after famous people take their lives and hotlines get promoted, explained Eddy. She said they saw similar increases after actor and comedian Robin Williams ended his life in 2014 and after Chester Bennington, the former lead singer of Linkin Park and Stone Temple Pilots, died by suicide in 2017.
For the first time, a black woman will be mayor of San Francisco:
For the first time, an African-American woman will be mayor of the city of San Francisco.
London Breed reached the milestone on Wednesday, when her opponent conceded a tight mayoral race. Breed will serve until 2020, finishing the term of the late Mayor 
Ed Lee, who died in December 
at age 65.
At a short news conference, Breed, 43, praised Lee and thanked her supporters, as well as the other candidates, including Mark Leno, a former state senator who conceded the race hours earlier. She struck an optimistic tone about the city's future.
"I am London Breed, I am president of the San Francisco Board of Supervisors, and soon to be mayor of the city and county of San Francisco," she said to cheers.
Breed said: "I am so hopeful about the future of our city, and I am looking forward to serving as your mayor. I am truly humbled and I am truly honored."
CLICK HERE to read story
Also On Praise Cleveland: