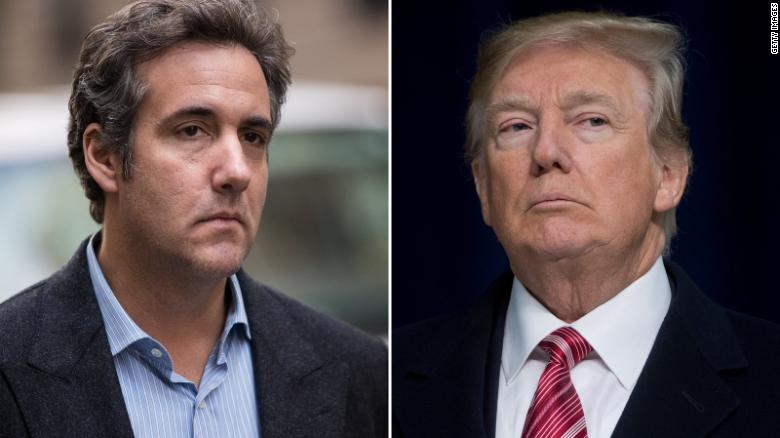 via CNN:
Cohen claims Trump knew in advance of 2016 Trump Tower meeting:
Michael Cohen, President Donald Trump's former personal attorney, claims that then-candidate Trump knew in advance about the June 2016 meeting in Trump Tower in which Russians were expected to offer his campaign dirt on Hillary Clinton, sources with knowledge tell CNN. Cohen is willing to make that assertion to special counsel Robert Mueller, the sources said.
Cohen's claim would contradict repeated denials by Trump, Donald Trump Jr., their lawyers and other administration officials who have said that the President knew nothing about the Trump Tower meeting until he was approached about it by The New York Times in July 2017.
Cohen alleges that he was present, along with several others, when Trump was informed of the Russians' offer by Trump Jr. By Cohen's account, Trump approved going ahead with the meeting with the Russians, according to sources.
World's oldest person dies at 117:
In rapidly graying Japan, living till you're 100 is no longer a milestone for many: Miyako Chiyo, the oldest person in the country and world, died Sunday aged 117, according to the country's Health Ministry.
Chiyo was born on May 22, 1901 and clinched the title of oldest living woman in Japan from Misao Okawa, then the country's oldest person, when she died, also aged 117, in April 2015.
Okawa was born on March 5, 1898. She was one month younger than Chiyo.
Chiyo passed away just after Guinness World Records recognized her as the oldest person alive and the oldest woman alive.
In a statement released by the organization, the 117-year-old's family described her as a patient, kind and chatty "goddess" who brought joy to those around her. Chiyo loved eating Japanese foods such as sushi and eel and enjoyed practicing calligraphy.
Hundreds of separated children not reunited by court-ordered deadline:
As a court-ordered deadline to reunite all eligible families the Trump administration separated at the border elapsed, one in three children still remained away from their parents, with no clear indication when they would be reunited.
According to a court filing, the government has reunited 1,442 families with children aged 5 and older by late Thursday. The government says an additional 378 children have already been released under "appropriate circumstances," according to the court filing. That includes children released to another family member or friend who can care for them, children who were released to parents already out of government custody and those who have turned 18.
But there are more than 700 children still left in government custody, unable to be reunited with their parents any time soon. The government maintains that it could not or should not have reunited all of those children, including hundreds of parents who were apparently deported and others who the government says declined to be reunified or have criminal histori
Beyoncé posts new photo of twins:
A year after she debuted a look at her newborn twins, Beyoncé has shared a new photo of the toddlers.
Of course, the photo was widely shared by the Beyhive (as her fan base is known) on social media.
Facebook just had the worst day in stock market history:
Facebook just had the biggest wipeout in stock market history.
Shares plunged 19% on Thursday after executives warned that revenue growth would slow as the company focuses on user privacy
The sell-off vaporized about $119 billion in market value — the biggest single-day loss for any public company in history, according to Thomson Reuters.
For founder Mark Zuckerberg, the loss came to almost $16 billion, according to Forbes, which tracks billionaire wealth in real time. That dropped him from fourth to sixth on the list of richest people in the world.
CLICK HERE to read story
Also On Praise Cleveland: