via CNN:
Hurricane Florence starts flooding parts of the Carolinas:
The rain turned sideways Thursday, rivers swelled and floodwaters began to fill streets, as massive Hurricane Florence trudged toward North Carolina.
Florence is now a Category 1 storm with a 10-foot storm surge, according to the National Weather Service.
The storm's outer bands lashed towns on the barrier islands and on some of the Tar Heel State's rivers, as the center of the cyclone moved to make a probable Friday landfall.
In Morehead City, the rain and surf pounded the shoreline and took aim at the few boats still in the water. In New Bern, on the Neuse River, a CNN team had to keep shifting position in a park as the water kept rising until it was too dangerous to stay in the area.
Elizabeth Smart fears for her safety if her kidnapper is released:
She knows it's a long shot, but Elizabeth Smart hopes officials will reconsider the decision to let one of her kidnappers out of prison.
Wanda Eileen Barzee wasn't expected to be released from state prison for at least another five years. But after receiving credit for time served in federal prison, Barzee is scheduled for release on September 19.
The news was a "big shock," Smart said in an impromptu news conference Thursday. Until recently, Smart was under the impression that Barzee would remain in prison until 2024 for kidnapping her from her Salt Lake City home when Smart was 14.
Smart said she has no viable legal options to challenge the release. But she hopes anyone with the power to change the outcome will "look twice" at Barzee.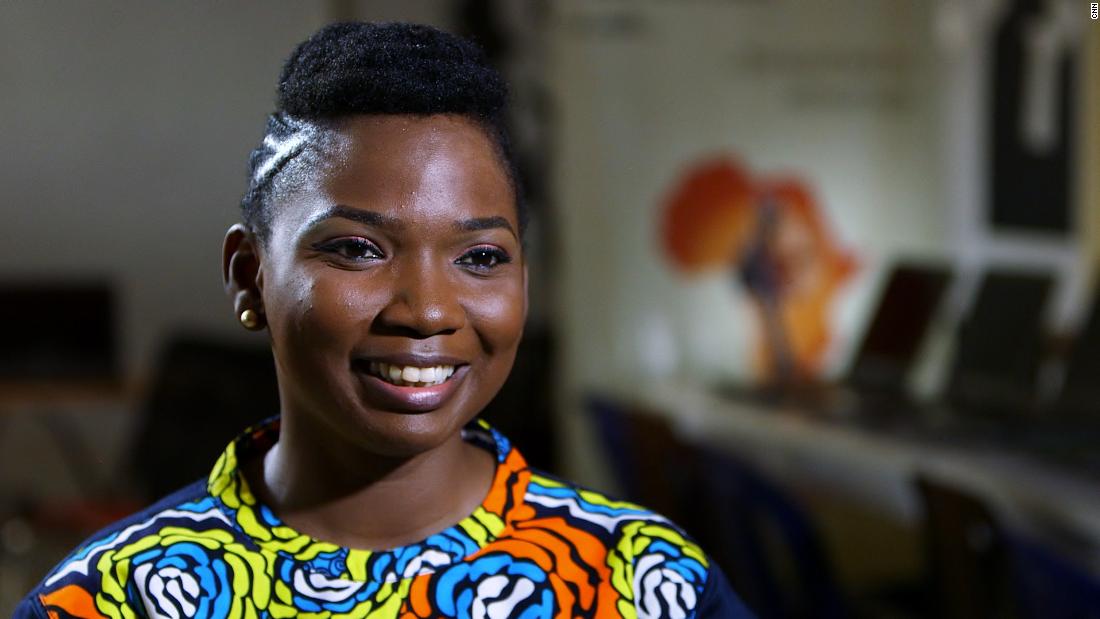 Disadvantaged girls change their communities by learning to code:
Sharon Okpoe has lived her entire 17 years in Makoko—known as the world's largest "floating slum"—built on a lagoon in Lagos, Nigeria.
Rickety shacks stand on stilts in the polluted water. Canoes are required transportation through the maze of narrow canals. Okpoe's father is a fisherman, and her mother sells smoked fish, eking out a living on the fringes of Africa's largest city.
Lagos has a thriving economy built on oil, finance and manufacturing. And the city is now considered Nigeria's Silicon Valley, with Facebook and Google opening offices there earlier this year.
Yet it's estimated that as many as two-thirds of the city's 21 million residents live in slums that lack reliable electricity, clean water and sanitation
Secret Service to buy Harley-Davidson, despite Trump's support of boycotts:
The Secret Service plans to buy a new Harley-Davidson motorcycle, despite President Donald Trump's public feud with the company.
Paperwork detailing the Secret Service's 
plans to purchase
 a new Harley-Davidson motorcycle this fall was published to the Federal Business Opportunities website, and was first reported by Roll Call. The synopsis of solicitation from the Secret Service is dated Sept. 13.
Federal Business Opportunities is a public website where federal agencies can post solicitations and request for proposals from government contractors and private companies.
Trump's feud with Harley-Davidson began when
 he imposed
 hefty tariffs on steel and aluminum imports earlier this year in an effort to bolster domestic manufacturing. The European Union responded by pledging to raise tariffs on a list of goods that are imported from the United States, including Harley motorcycles.
Carolina food banks, already short on supplies, are in desperate need of donations:
Traditionally, fall is low season for food banks across the country. They usually see a surge in demand during the summer months, which depletes their stocks.
But then, when they have to deal with a monster storm like Hurricane Florence, it really strains them.
"We're in that down mode and (then) we get hit with a storm like this," said Shari Waters, who works with 
Harvest Hope Food Bank
.
Harvest Hope has three locations in South Carolina, and has found its resources strained because of Florence. Many food banks and food pantries are in the evacuation zones and have closed, shifting the needs to places like Harvest Hope that are still open.
CLICK HERE to read story
Also On Praise Cleveland: