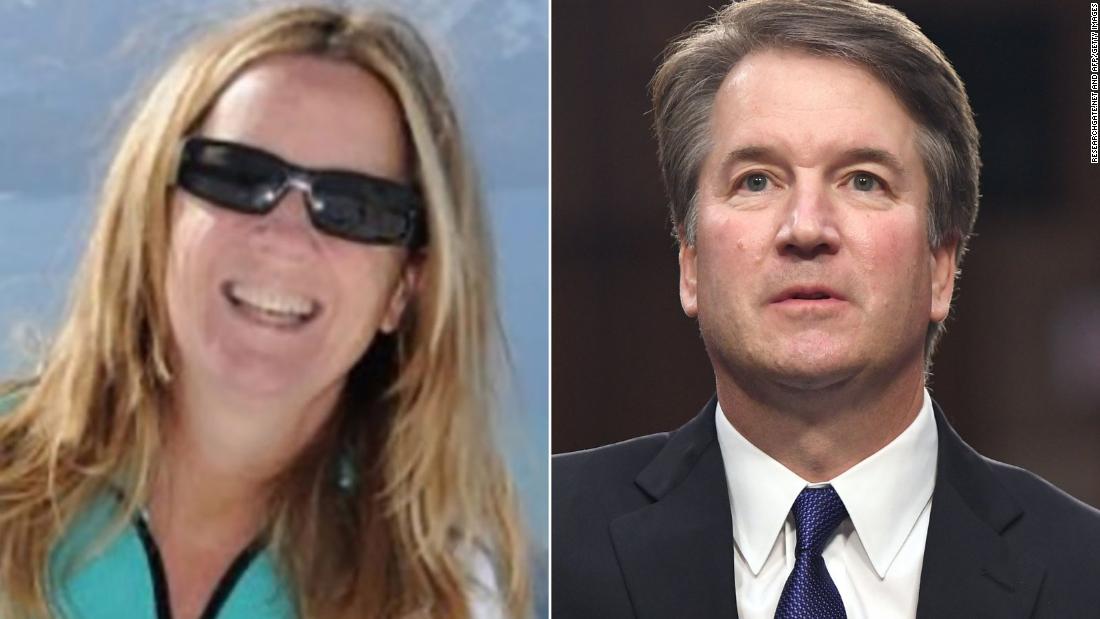 A day that will resonate in history:
It could be one of those Washington days that define a political era.
When Supreme Court pick Brett Kavanaugh and his original accuser Christine Blasey Ford deliver dueling testimony on Thursday, they will conjure drama of an intensity unusual even in the Trump administration.
Take it from the commander in chief himself, who said of a day steeped in political, legal and judicial consequences: "I think it's going to be a very, very, important day in the history of our country," President Donald Trump said in New York on Wednesday evening.
What we know about the search for a missing North Carolina boy with autism:
Six-year-old Maddox Ritch went missing last week after his father lost sight of him when he took off running in a North Carolina park. The search for the missing boy, who has autism and is nonverbal, entered its sixth day on Thursday.
Here is what we know:
How Maddox disappeared
Maddox took off running during a walk around the lake, a police spokeswoman said.
Maddox's father, Ian Ritch, said he and a friend were walking with Maddox in the park when his son ran ahead, likely triggered by a passing jogger. Maddox was about 25 to 30 feet away when he broke into a sprint, Ritch said.
A dog lost part of her skull to cancer. So researchers printed her a 3D one:
A 9-year-old dog has a new skull and a cancer-free life because of 3D printing.
Patches, the cancer-stricken dachshund, is feeling better thanks to researchers at a Canadian university.
Dr. Michelle Oblak, a veterinary surgical oncologist with the University of Guelph's Ontario Veterinary College, worked with Cornell University small-animal surgeon Galina Hayes to 
remove the tumor growing on Patches' skull
. They replaced the missing skull piece with a 3D-printed plate, which was made by medical technological company Adeiss.
The university said the procedure was a veterinary first in North America.
Taking another look at pop culture's 'Animal House' era, as Kavanaugh hearings unfold:
"Animal House's" recent 40th anniversary was an occasion for nostalgia, but also a referendum on the problematic aspects of the sex-and-drug comedies of that era when viewed through a modern prism. As USA Today asked in one analytical piece, "In the era of #MeToo, is it still OK to laugh at 'Animal House'?"
That period has come into focus again, unexpectedly, in the confirmation hearings regarding Supreme Court nominee 
Brett Kavanaugh
, who has been accused of sexual assault while a high-school student — and in a separate act of misconduct by a college classmate — during the early 1980s. (Kavanaugh has repeatedly denied the allegations.)
Joe Haden Complains About NFL's Random 3 a.m. Drug Test at Airport After Week 3:
The NFL's drug testers apparently care little about Pittsburgh Steelerscornerback Joe Haden's schedule.
Haden tweeted he was subjected to a drug test at 3 a.m. after landing in Pittsburgh following Monday's 30-27 victory over the Tampa Bay Buccaneers:
"It was me, [kicker Chris] Boswell had one—it was like seven of us that had a drug test," he said, per Jeremy Fowler of ESPN.com. "I was like, 'Dude, you can just tell me to come back in the morning.' I don't get it."
Haden said he couldn't recall being tested after a game during his seven seasons with the Cleveland Browns and explained the process to Fowler
CLICK HERE to read story
Also On Praise Cleveland: