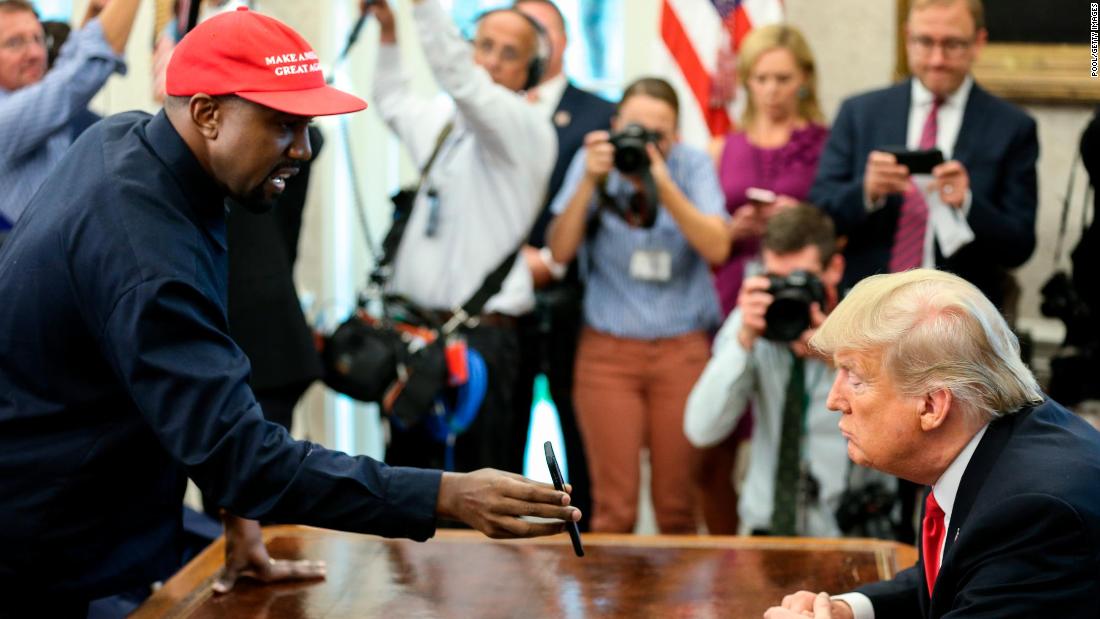 via CNN:
Why the Kanye West-Jim Brown lunch with Trump was a disaster:
Imagine this: A president, concerned about the opioid crisis that is ravaging many communities, particularly white, Midwestern communities, invites a retired football player and a famous musician to talk about the crisis.
And imagine that this is one of the few high-level meetings he has about the crisis, which has led to the deaths of tens of thousands of Americans.
Well, that is kind of what just happened.
Not with the opioids, but with the critical
,
 potentially lethal
,
 issues facing many African-Americans across the country. On Thursday, President Donald Trump had a
 working lunch with Kanye West
 and retired football player Jim Brown.
Melania Trump's destructive message to sex crime victims:
In an interview with ABC News, first lady Melania Trump said that victims of sexual assault "need to have really hard evidence" before coming forward. She added, "I do stand with women, but we need to show the evidence. You cannot just say to somebody, 'I was sexually assaulted' or 'you did that to me' because sometimes the media goes too far. …"
The hypocrisy is jarring. Trump proclaimed that she "stand(s) with women," yet, in the next breath, opined that sex crime victims should not be believed unless they produce independent corroborating evidence for their allegations. In fact, Trump badly misconstrues how sex crime cases and investigations actually work. At the same time, she sends a dangerous message that threatens to discourage sex crime victims from coming forward to hold their attackers accountable
Montel Williams opens up about stroke with warning to others:
Montel Williams is happy to be alive, thankful for his wife, and glad he's a viewer of "The Dr. Oz Show."
The TV personality and host opened up to Robin Roberts on "Good Morning America" about a stroke that nearly claimed his life.
Williams was in New York City for work back in May when, while working out, a loud pop and realized he was starting to exhibit the symptoms of someone who'd just had a stroke — including vision problems and drooling on one side of his mouth.
"Maybe about a month before, I was watching 'Dr. Oz' and I saw an episode on stroke," 
he said.
In that moment, key information covered in the program came rushing back to him, Williams said. Instead of giving in to the sudden fatigue that had hit him — he recalled the show advising people not to go to sleep or lay down — he summoned his energy and walked to the elevator, using the wall for support along the way.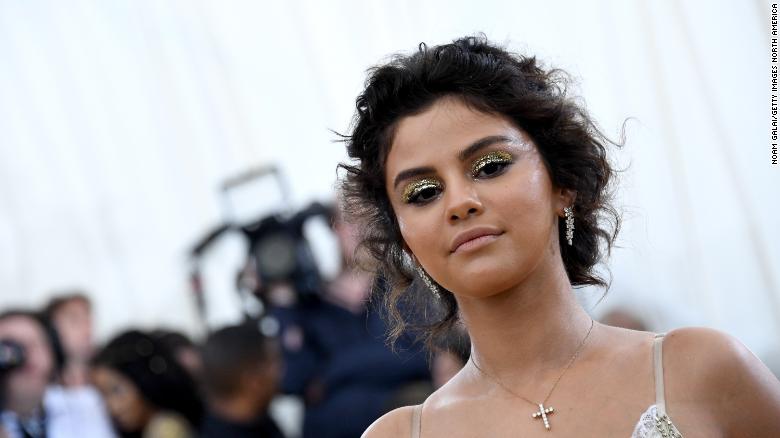 Selena Gomez has full support of her friends and family as she seeks treatment:
Selena Gomez is receiving treatment for an undisclosed medical condition, a source close to the singer tells CNN.
"Selena is receiving treatment and has the full support of her friends and family," the source said. "She was recently hospitalized after complications from her kidney transplant, and she's committed to focusing on her health."
Gomez, who has more than 144 million followers on Instagram, announced last month that she would be taking a break from social media.
A girl was visiting her grandparents when Michael's winds blew a carport through the roof and it killed her:
Sarah Radney saw trees falling down all around her grandparents' home when Hurricane Michael roared over Georgia. She was safe until a carport came crashing through the roof.
Michael's strong winds lifted a metal carport into the air before it crashed into a Seminole County, Georgia, house and hit the girl's head, emergency officials said.
She had been in the living room sending her family photos of the trees that had fallen, her father, Roy Radney, recalled.
"It was just a freak accident, I never heard of anything like that," he said.
CLICK HERE to read story
Also On Praise Cleveland: