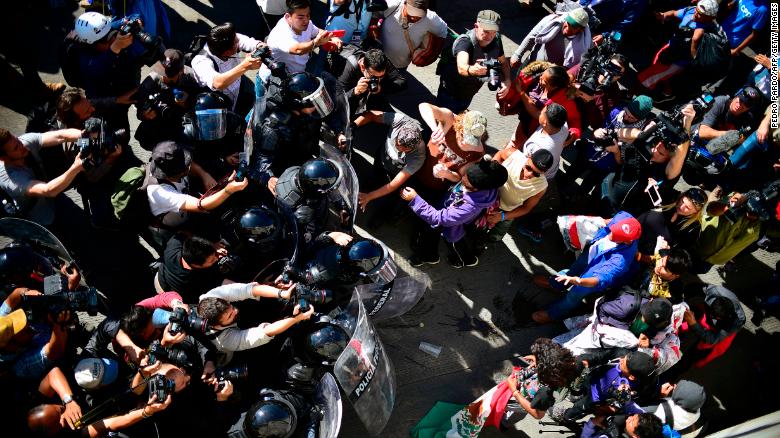 via CNN:
Border unrest stokes Washington tensions ahead of perilous month for Donald Trump:
An attempt by 500 migrants to rush the southern border is likely to pour fresh fuel on Donald Trump's inflammatory rhetoric on immigration as he tries to bolster his presidency at a perilous political moment.
The President spent weeks ahead of the midterm elections warning that the United States was about to experience an invasion from a migrant caravan trekking north across Mexico, and sent troops to the border in what critics branded a political stunt.
Given that strategy, the President is almost certain to highlight reports that a group of migrants overwhelmed both Mexican federal and local police blockades and rushed towards the border at one of the busiest crossings between Tijuana in Mexico and San Diego, California. Border crossings were closed in both directions for several hours, and it did not appear that any migrants breached the frontier
Wintry blast moves snow and winds toward Great Lakes:
A winter storm that caused Thanksgiving travel chaos will bring more high winds and snow Monday as it pushes northeast from the Midwest toward the lower Great Lakes.
Thousands of flights were canceled or delayed Sunday and more than 10 million people are under a blizzard warning due to the wintry conditions.
'Ralph Breaks the Internet,' 'Creed II' lead record Thanksgiving box office:
Adonis Creed and Wreck-It Ralph broke the box office this Thanksgiving weekend.
Disney's animated sequel starring John C. Reilly and Sarah Silverman stole the show. It took the top spot with an estimated $84.5 million 5-day holiday weekend haul in the United States.
That's the second biggest Thanksgiving opening ever. The highest grossing 5-day opening for the holiday is "Frozen," which made $93.5 million in 2013.
"Ralph" marks yet another big opening for Disney on Thanksgiving. The company holds the top-five all-time openings on the holiday.
What's at stake on Cyber Monday:
It sounds outdated, but Cyber Monday is still a thing.
It made sense because people had poky dial-up connections at home and faster ones at work. Plus everyone's feet were tired from all that schlepping through the mall all weekend.
Now of course we all shop a lot online and on apps, whenever we want. And there's not really a difference between online stores and physical ones. Even Amazon, which effectively invented online shopping, has storefronts.
But that doesn't stop companies from doubling down on sales on Monday.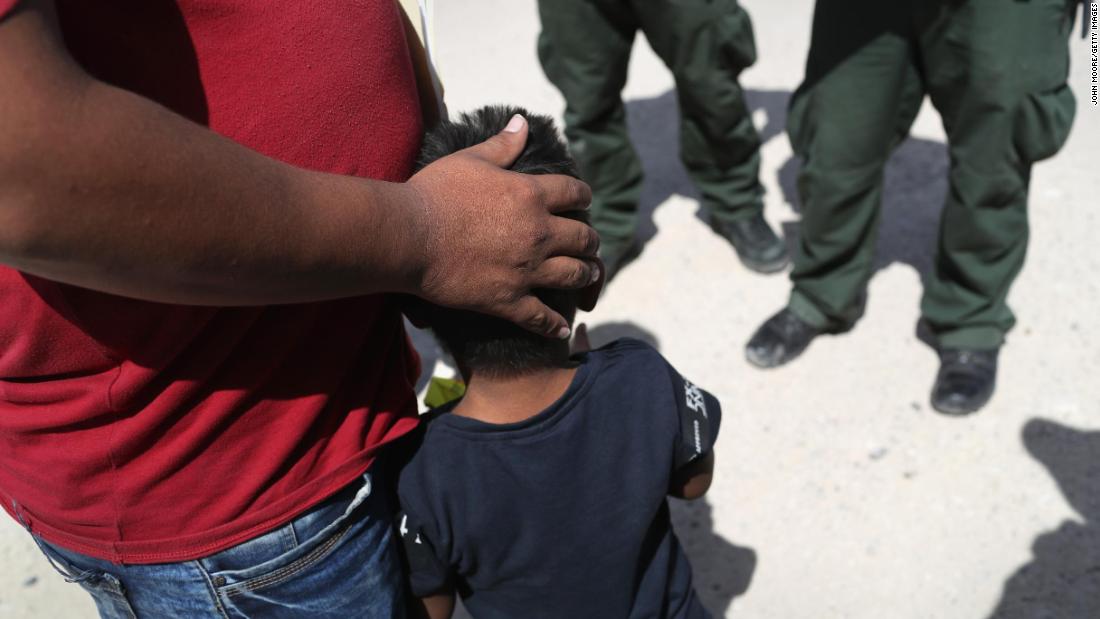 Record 14,000 unaccompanied immigrant children in US custody, HHS confirms:
A record number of unaccompanied immigrant children, about 14,000, are currently in US custody, a Health and Human Services spokesman said Friday.
The spokesman, Mark Weber, said the additional requirements put in place by the Trump administration to "reduce risk and increase safety" for immigrant children contributed to the high number.
"We are taking all possible steps to protect children in an environment with many bad actors," Weber said. "We are balancing speed with safety and will err on the side of safety."
CLICK HERE to read story
Also On Praise Cleveland: