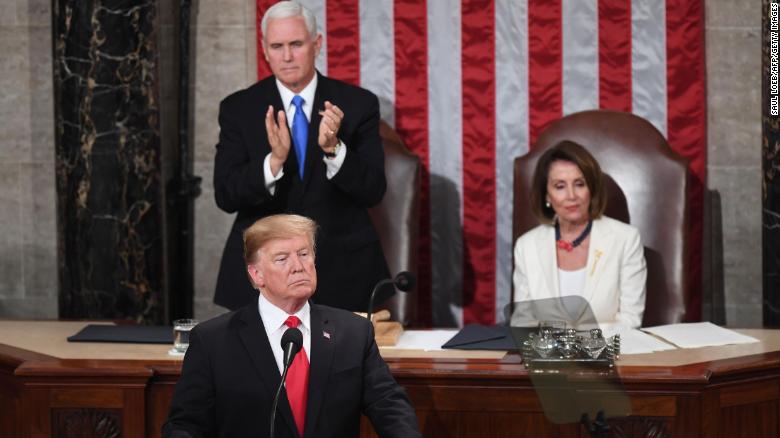 Trump's call for compromise is only on his own terms:
The state of Donald Trump is unrepentant and defiant. And while he says he's open to compromise and national unity — it must be on his terms.
The President's 
annual State of the Union address
 on Tuesday held up a mirror for millions of television viewers of the rancorous, apparently unbridgeable ideological divides that hold Washington hostage and stifle a latent yearning for national unity.
In an often searing speech, Trump was who he was, is, and always will be: a sometimes awkward outsider, a disrupter and a President whose dominant leadership technique is to carve a political divide and pick a side.
Stacey Abrams, first black woman to give Democratic rebuttal, offers tough rebuke of Trump, GOP leaders:
Democratic Party rising star Stacey Abrams sharply criticized the Trump administration and Republican leadership on Tuesday night in her response to the President's State of the Union address.
Abrams blamed the President for the recent partial government shutdown, which became the longest in US history, calling it "a stunt engineered by the President," and argued that the aspirations of American families "are being crushed by Republican leadership that ignores real life or just doesn't understand it."
The 45-year-old 
narrowly lost a gubernatorial bid 
in the reliably red state of Georgia last fall, but rose to national prominence in the process. She 
made history
as the first black woman to give the Democratic response to the State of the Union.
Lynx's Maya Moore Reveals She Won't Play in 2019 WNBA Season in Players' Tribune:
Maya Moore is stepping away from professional basketball.
The Minnesota Lynx guard announced she would be sitting out the 2019 WNBA season and not playing overseas in an article for the Players' Tribune:
"My focus in 2019 will not be on professional basketball, but will instead be on the people in my family, as well as on investing my time in some ministry dreams that have been stirring in my heart for many years.
"I will certainly miss the day-to-day relationships with my teammates and basketball family this season, but my no for the 2019 pro season allows me to say yes to my family and faith family like I never have before.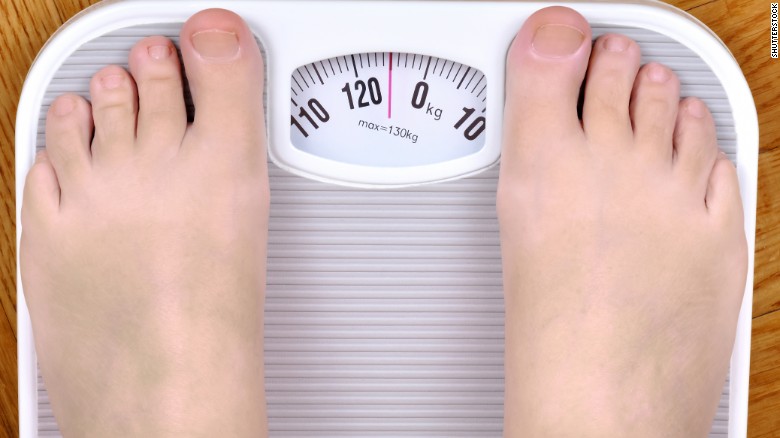 For millennials, cancers fueled by obesity are on rise, study says:
The study, published in The Lancet Public Health, examined data on 12 obesity-related cancers between 1995 and 2014, as well as 18 
common cancers
 not associated with weight. They found a disturbing trend among adults age 24 to 49.
Cory Booker says he's in a relationship: 'I got a boo':
Sen. Cory Booker is the only bachelor currently running for president, but he's not single.
The New Jersey Democrat confirmed he has a girlfriend during an appearance Tuesday on "The Breakfast Club" radio show.
As the hosts asked Booker whether his personal life would impact his odds of winning the White House, one of the show's hosts, Charlamagne tha God, noted that Booker might want to hold off on settling down.
"You don't want to marry somebody now," Charlamagne said. "Once you start getting hot, you might become president? She might just want you for that."
CLICK HERE to read story
Also On Praise Cleveland: