Trump set for first encounter with Kim as world waits:
After a day-long flight from Washington, Trump spent the evening in Hanoi preparing for two days of talks with Kim. Before their first greeting on Wednesday evening, Trump was due to meet with Vietnamese officials, who are hosting the session and casting their capital as a city of peace.
Michael Cohen will testify that Trump knew Roger Stone talked with WikiLeaks about DNC email dump:
Donald Trump's former attorney Michael Cohen is prepared to testify that Trump was aware of longtime adviser Roger Stone's efforts to reach out to WikiLeaks in advance of its release of damaging information about Hillary Clinton's presidential campaign, according to a copy of his public testimony submitted to Congress and obtained by CNN.
In a stunning 20-page statement provided Tuesday night to lawmakers, Cohen details a wide range of allegations against Trump — from making racist comments about African-Americans to participating during his presidency in an illegal hush-money scheme to keep his alleged extramarital affairs quiet — as well as suggesting Trump faked a medical condition to get out of serving in the Vietnam War.
Janet Jackson to launch a Las Vegas residency:
The five-time Grammy winner announced on Tuesday that she will be launching her first-ever Las Vegas residency in May. Titled "Metamorphosis," show will begin May 17 and run until August.
"'Metamorphosis' peels back the layers of the immensely private life of Janet Jackson, sharing her transformation from a young girl with issues of self-esteem to global Icon," a press release for the show read.
"The centerpiece of this all new thought-provoking show, will be Janet herself, captivating you through your senses with electrifying visuals, explosive dance numbers, chart-topping hits and fan favorite deep cuts," the statement continued. "Fans will follow her path to self-love, empowerment, motherhood and activism, amidst the challenges faced along her personal journey.'"
Justin Smith's Adidas Shoe Breaks Like Zion Williamson's Nike Did vs. UNC:
A week ago, Nike stock shares took a hit after Zion Williamson blew out his shoe.
Adidas could be in a similar situation after Indiana's Justin Smith saw his shoe come apart in Tuesday's game against Wisconsin.
Robert Scheer of the Indianapolis Star passed along a photo of the aftermath: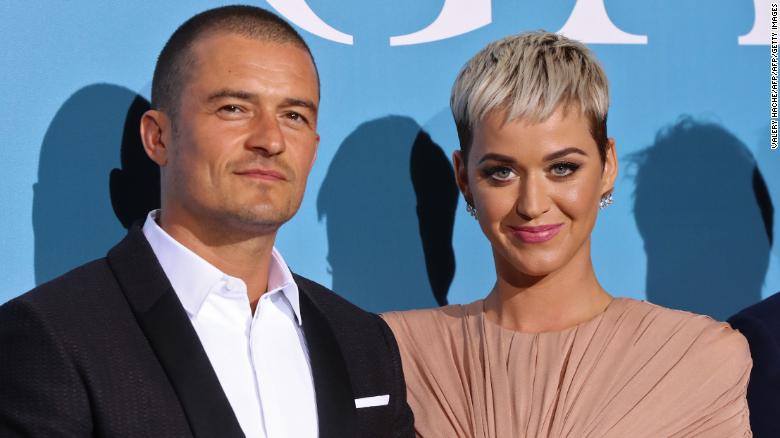 Katy Perry reveals how Orlando Bloom popped the question:
The singer appeared on "Jimmy Kimmel Live" Monday night and revealed that Bloom took their relationship to new heights when he asked her to marry him in a helicopter above Los Angeles.
"I thought we were going to go see some art after dinner, but we pulled up to a helicopter," Perry said. "But it was really sweet."
CLICK HERE to read story
Also On Praise Cleveland: