R. Kelly adamant about his innocence in first TV interview amid sexual abuse charges:
In his first TV interview since he was charged with sexual abuse last month, a tearful R. Kelly says he is "fighting" for his life.
In a teaser for an interview that will air in full over two days starting Wednesday on "CBS This Morning," Kelly says 
allegations he slept with underage girls
 are not true and a product of "people," whom he did not identify specifically in the released clip, "going back to my past."
"They're going back to the past and they trying to add all of this stuff now to that, to make all of the stuff that's going on now [feel] real to people," he tells Gayle King.
At one point, Kelly points to the camera and says it would be stupid of him to hold girls against their will.
Trump launches political war of survival:
Donald Trump's entire life story of fighting and surviving, of cheating personal and professional ruin over and over, has delivered him to his greatest battle yet — the one to save his presidency.
Trump is facing down a 
swarm of investigations f
rom multiple congressional committees, a special counsel, state and federal prosecutors, and private litigants. His entire life is under scrutiny.
But the fight back has begun.
If there is any President who could bear such strain, who would perhaps relish the struggle, prosper amid its cacophony and be willing to cross all sorts of conventional lines to stay alive, it would surely be Trump.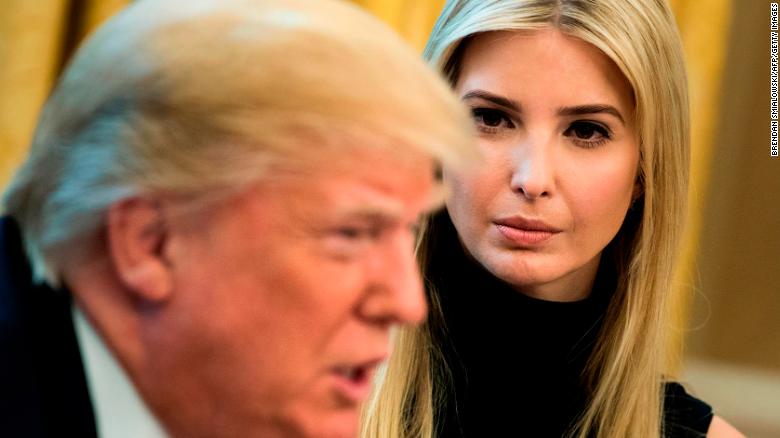 President pressured staff to grant security clearance to Ivanka Trump:
President Donald Trump pressured his then-chief of staff John Kelly and White House counsel Don McGahn to grant his daughter and senior adviser Ivanka Trump a security clearance against their recommendations, three people familiar with the matter told CNN.
The President's crusade to grant clearances to his daughter and her husband, Jared Kushner, rankled West Wing officials.
While Trump has the legal authority to grant clearances, most instances are left up to the White House personnel security office, which determines whether a staffer should be granted one after the FBI has conducted a background check. But after concerns were raised by the personnel office, Trump pushed Kelly and McGahn to make the decision on his daughter and son-in-law's clearances so it did not appear as if he was tainting the process to favor his family, sources told CNN. After both refused, Trump granted them their security clearances
Several passengers hurt as cruise ship tilts when hit by sudden 115 mph gust:
There was no warning. One moment passengers were sitting at a piano bar on their huge cruise ship slipping through the water off the East Coast and seconds later the ship started tilting.
And tilting.
And tilting.
It went from curious to scary as bottles crashed off shelves and furniture began to slide across the floor.
The Norwegian Cruise Line's Escape, a passenger ship capable of cruising with 6,000 people, was pushed suddenly Sunday night by a gust of wind about 115 mph, a burst similar to the wind of a Category 3 hurrican
Santa Anita Racetrack Suspends Races Indefinitely After 21st Horse Dies:
Santa Anita racetrack has suspended races indefinitely because of an excessive number of horse deaths at the track, according to ESPN.com.
Since the start of the winter season Dec. 26, 21 horses have died as a result of injuries suffered at the California property.
The most recent death came Tuesday when a four-year-old filly was euthanized following a catastrophic injury suffered during training.
"I think the weather has a lot to do with it," Hall of Fame trainer Ron McAnally said Tuesday of the latest injury.
CLICK HERE to read story
Also On Praise Cleveland: