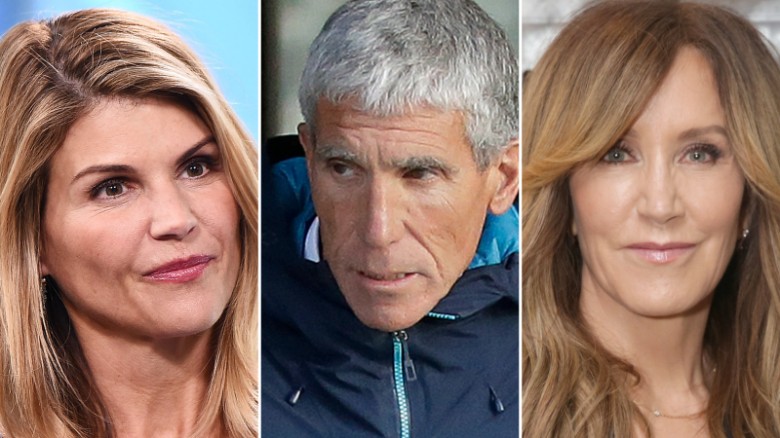 USC says students connected to cheating scheme will be denied admission:
All University of Southern California applicants who are connected to the admissions cheating scheme will be denied admission, university spokesman Gary Polakovic said Wednesday.
A case-by-case review will be conducted for students who are already enrolled at USC and may be connected to the scheme. USC will "make informed, appropriate decisions once those reviews have been completed. Some of these individuals may have been minors at the time of their application process," he said.
'Bomb cyclone' blasts Colorado and leaves hundreds stranded in cars:
About 1,100 motorists were stranded in Colorado as a ferocious winter storm — a "bomb cyclone" — unleashed hurricane-force winds and blizzard conditions in parts of the central United States.
"We are in full saving lives mode," said Ryan Parsell, a spokesman for El Paso County, about the ongoing rescues. "This isn't your average Colorado storm."
Black workers in Ohio accuse UPS of allowing hate at work:
Nineteen UPS workers are suing the parcel distributor, saying they suffered repeated racial discrimination and the company did nothing to stop it.
Managers and supervisors enabled and even encouraged the hate at the distribution center in Maumee, Ohio, according to the lawsuit filed Wednesday afternoon in Lucas County Court in Ohio.
The workers claim nooses were hung above the workstation of an African-American employee, that a monkey doll dressed as a UPS employee was placed near others and the N-word was frequently used
Luke Perry buried in Tennessee:
Actor Luke Perry was laid to rest in Tennessee earlier this week, according to a death certificate obtained by CNN.
The "Beverly Hills 90210" star 
died
 on March 4 at a hospital in Burbank, California, days after suffering a massive stroke.
Officially, Perry's death was listed as a "ischemic cerebrovascular accident," according to the document.
Perry, whose real name was Coy Luther Perry III, was 52.
An Ohio native, Perry owned a farm in Vanleer, Tenn., where he lived part time since the mid-'90s, according to the 
Tennessean
.
Facebook struggles to deal with epic outage:
A partial Facebook outage affecting users around the world has stretched beyond 14 hours, but was showing some signs of ending early Thursday. It's believed to be the biggest interruption ever suffered by the social network.
Facebook (
FB
), the world's largest social network, had to turn to its rival Twitter (
TWTR
) to explain that its group of hugely popular apps were having difficulties.
Some users of Facebook and 
other platforms owned 
by the tech giant — including Instagram, Messenger and WhatsApp — reported intermittent problems accessing the services and posting content.
The outage appeared to be abating early Thursday. At 12:41 a.m. ET, Instagram 
posted a tweet
that said, "Anddddd… we're back" with a gif of Oprah Winfrey.
CLICK HERE to read story
Also On Praise Cleveland: