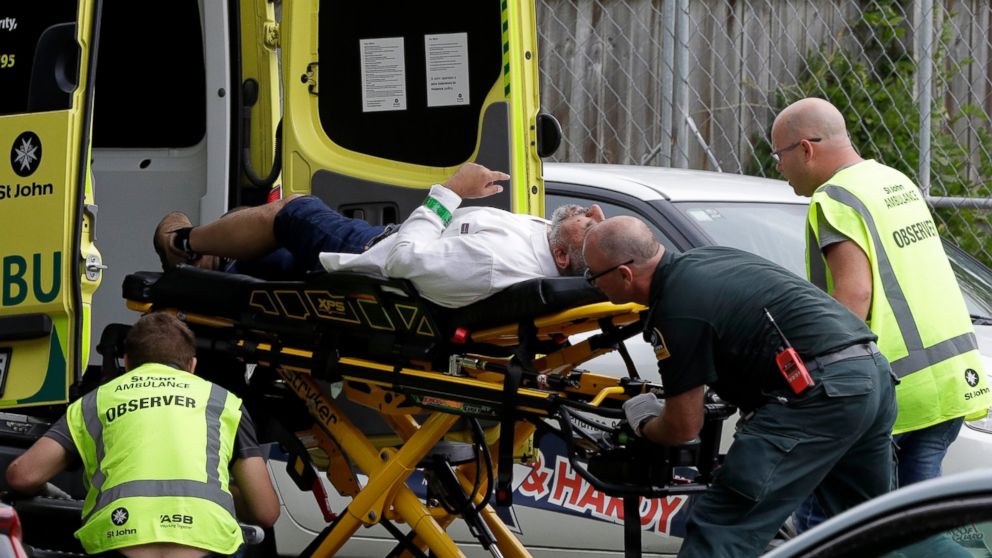 Mass shootings at mosques in Christchurch, New Zealand:
A witness who did not want to be named told CNN that he smashed a window inside the mosque to escape. He said he was in the bathroom when multiple people began shooting.
"I turned to open the door to the toilet and they started firing and I said 'what was going on' and they just keep firing and firing," he said.
"I smash the window and the firing just keep going," he said.
Another witness told CNN that he prayed that the gunman would "run out of bullets."
"I was thinking that he must run out bullets you know, so what I did was basically waiting and praying to God, oh God please let this guy run out of bullets," he said. He said a man told him to remain still when the gunman shot the man "straight in the chest."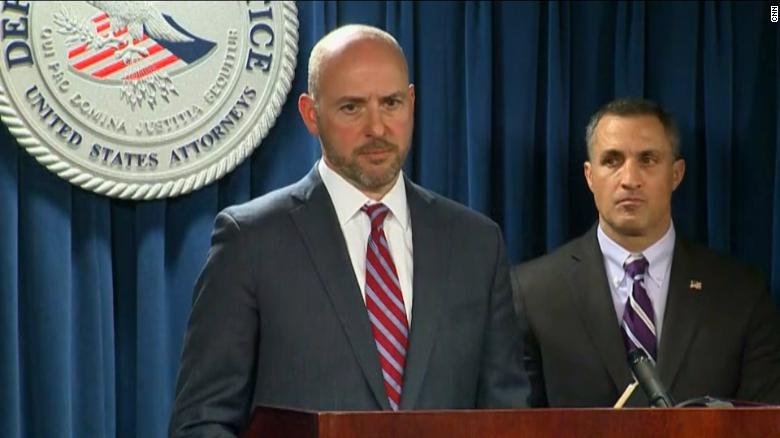 What will happen to the students involved in the college admissions cheating scandal?:
As outrage grows over the massive alleged college admissions cheating scheme, the parties involved are working to contain the scandal.
Coaches accused of falsely presenting prospective students as athletes have been fired or put on leave by their universities, and schools are reviewing their enrolled students to confirm no one else was involved.
The College Board
 and 
ACT Inc.
, which administer the SAT and ACT respectively, have said they will hold people who facilitated cheating on the exams accountable.
But it remains to be seen what will happen to the students themselves. According to the criminal affidavit, some of the students were aware of the cheating, but others had no idea.
Cory Booker and Rosario Dawson are dating, she confirms:
The 2020 Democratic field may have gained a contender Thursday with Beto O'Rourke — but it officially lost an eligible bachelor in Cory Booker.
Actress and activist Rosario Dawson confirmed Thursday rumors that the two are dating, telling 
TMZ
 that they are "very much" in a relationship.
Booker had previously confirmed that he was 
dating someone
, telling "The Breakfast Club" radio show in February, "I got a boo" and that it was "somebody really special."
Facebook loses two of its top execs:
Facebook is losing two of its top execs a week after laying out plans to reposition itself as a "privacy-focused" social network.
Facebook (
FB
) announced Thursday that Chris Cox, most recently its chief product officer, and Chris Daniels, who was in charge of WhatsApp, are both leaving the company.
Shares of Facebook dipped as much as 2% in after hours trading Thursday following the news.
"While it is sad to lose such great people, this also creates opportunities for more great leaders who are energized about the path ahead to take on new and bigger roles," Mark Zuckerberg, Facebook's cofounder and CEO, wrote in a 
note
 announcing the departures.
Jussie Smollett case clouds 'Empire' future:
The legal cloud of Jussie Smollett's indictment hangs over "Empire" as the series returns with new episodes Wednesday, raising questions as to whether that uncertainty and off-screen drama will derail the Fox primetime soap — or perversely, temporarily spur interest in it.
The show launches the second half of its 18-episode season the same week that Smollett, who plays the character of Jamal, appeared in court, having 
been indicted
 on 16 felony counts for allegedly staging an attack on himself and subsequently providing false information to the police.
Smollett has denied the charges. On Tuesday, he attended a hearing regarding whether to allow cameras in the courtroom.
CLICK HERE to read story
Also On Praise Cleveland: