Trump just raised tariffs on Chinese goods. China says it will hit back:
A trade war between the world's two largest economies is escalating again, after the United States hit China with higher tariffs and Beijing vowed to retaliate.
The Trump administration raised tariffs on $200 billion worth of Chinese imports from 10% to 25% at 12:01 a.m. ET on Friday, according to China's Ministry of Commerce.
Beijing responded just minutes after the tariffs went into effect.
"China expresses deep regret over the development and will have to take necessary countermeasures," the Ministry of Commerce said in a statement Friday afternoon. "We hope the United States will meet us halfway, and work with us to resolve existing issues through cooperation and consultation.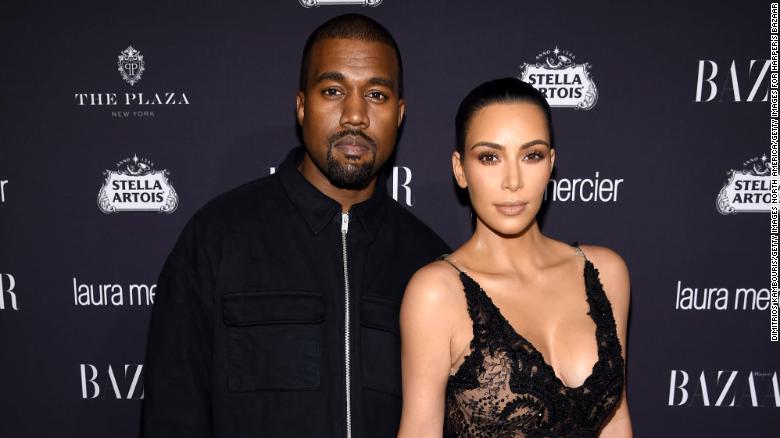 Kim Kardashian and Kanye West's surrogate has gone into labor:
A surrogate for Kim Kardashian and Kanye West has gone into labor with the couple's fourth child, their publicist said late Thursday night.
West and Kardashian are expecting a boy. During an appearance on "The Ellen Show" earlier in the day with her nieces and nephews, Kourtney Kardashian said her sister was supposed to be on the show, but could not make it because the surrogate was in labor.
Their mother and family matriarch, Kris Jenner, appeared surprised and said she was not aware that her daughter's surrogate had gone into labor
Joe Biden is the clear 2020 front-runner now:
The lengthy run-up to Joe Biden's official entrance into the 2020 race was, in a word, shaky. Which makes his flawless execution of the early days of his actual candidacy all the more impressive.
Jim Fowler, who hosted 'Wild Kingdom' series, is dead at 89:
Jim Fowler, who with his friend Marlin Perkins co-hosted "Mutual of Omaha's Wild Kingdom," died Wednesday, according to the official website for the show.
He was 89 and died at his home in Connecticut.
The website paid tribute to his decades of onscreen exploits that included feats like "hanging out of a helicopter, bluffing a herd of elephants or wrestling an anaconda."
He and Perkins won 
four Emmys
 for "outstanding program achievement" in 1966, 1967, 1969 and 1970.
Tyra Banks is now 'BanX':
Tyra Banks is remaking her modeling moniker.
The woman who went from model to mogul is back on the cover of Sports Illustrated's coveted swimsuit issue, 22 years after becoming the first black model to be so honored.
CLICK HERE to read story
Also On Praise Cleveland: