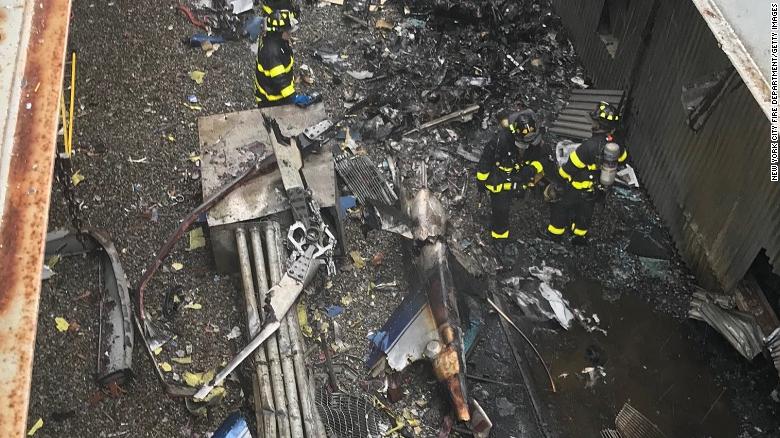 What you need to know about the NYC helicopter crash:
A helicopter crash-landed on the roof of a midtown Manhattan building today, sparking a fire and killing one person believed to be the pilot, New York City officials said.
We're wrapping up our live coverage, but keep reading CNN for more details about today's crash.
Here's what we know about the crash:
What happened: The helicopter took off from the 34th Street heliport at about 1:32 p.m., NYPD Commissioner James O'Neill said. It crashed on the roof of 787 Seventh Ave. about 11 minutes later.
The pilot was killed: The deceased pilot has been identified as Tim McCormack, according to law enforcement sources. His family has been notified, according to one source. Preliminary information is that only the pilot was on board the Agusta A109E helicopter when it crashed on the roof of the building, FAA spokeswoman Kathleen Bergen said.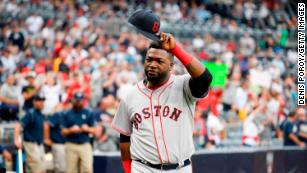 Red Sox legend David Ortiz lands in Boston 24 hours after he was shot in the Dominican Republic:
Legendary Red Sox slugger David Ortiz has landed in Boston after the team sent a plane for him in the Dominican Republic.
Ortiz's return to the United States comes 24 hours after the 43-year-old was shot in the back Sunday night and "the bullet went through his stomach," Felix Durán Mejia, a spokesman for the national police, told CNN. Sam Kennedy, Red Sox president and CEO, said Ortiz's condition is serious, but he was stable enough to be flown. Ortiz will be taken to Massachusetts General Hospital, Kennedy said.
Police said Ortiz was shot at a nightclub in his native Santo Domingo. He was taken to the Clinica Abel Gonzalez, where he was in intensive care after being treated for bleeding in his liver and having portions of his intestines and gall bladder removed, said Leo Lopez, Ortiz's media assistant.
House Dems set sights on the President's men — Barr and McGahn:
The agreement staved off a formal contempt vote against Barr and will give 
House Speaker Nancy Pelosi new evidence
 to put before her restive caucus to show that her strategy of pursuing investigations over impeachment is working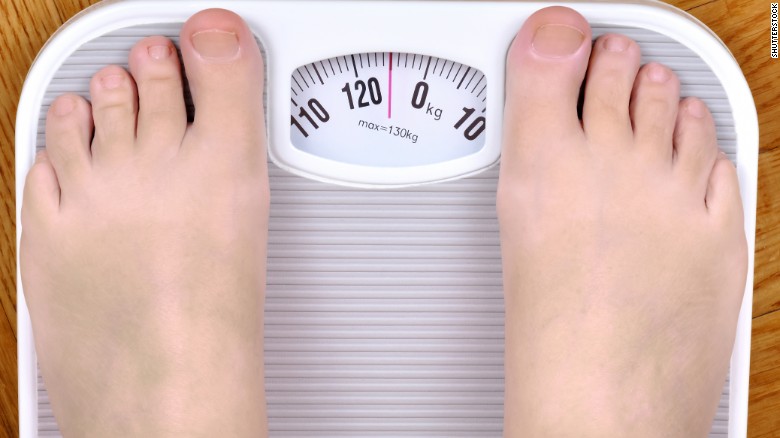 Sleeping with lights on and weight gain in women linked in new study:
Keeping a lot of light on while you snooze — such as from a television or bright nightlight — has been linked with an increased risk of weight gain and obesity.
Specifically, sleeping with a television or light on in the room was positively associated with gaining five kilograms, or 11 pounds, over a five-year period among women in a new study published in the medical journal 
JAMA Internal Medicine
 on Monday.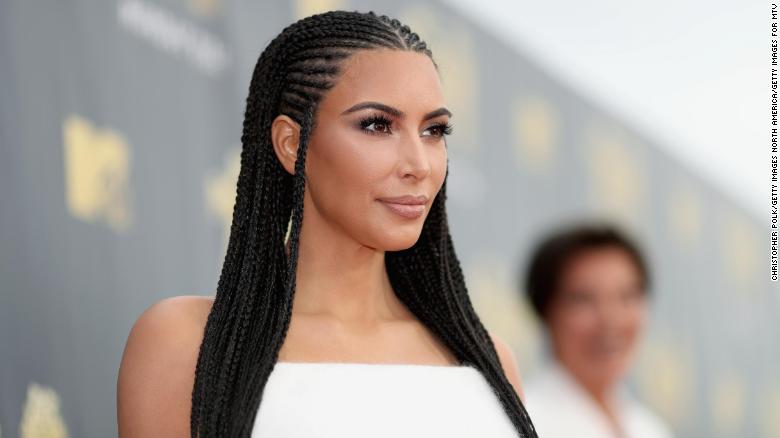 Kim Kardashian shares photo of newborn son Psalm West:
Kim Kardashian West just shared a look at the newest addition to her brood.
West posted an adorable snap to her Instagram page on Monday with the caption, "Psalm Ye."
It's unclear if "Ye" is his middle name, which is his father, Kanye West's nickname
CLICK HERE to read story
Also On Praise Cleveland: