via CNN:
Women accuse Hollywood director James Toback of sexual harassment:
Numerous women have accused Hollywood screenwriter and director James Toback of sexual harassment, the Los Angeles Times reported Sunday.
The Times says it interviewed multiple women about their alleged encounters with Toback over several decades; the Times says most of the women spoke on the record.
The article reported that according to the women: "In a hotel room, a movie trailer, a public park, meetings framed as interviews or auditions quickly turned sexual."
Justin Timberlake to perform at his first Super Bowl since 'Nipplegate'
Justin Timberlake is returning to the Super Bowl stage for the first time since Janet Jackson's notorious "wardrobe malfunction."
The NFL announced Sunday that Timberlake, 36, is set to perform in Super Bowl LII's halftime show on Feb. 4 in Minneapolis.
The last time he graced the game's halftime stage was at Super Bowl XXXVIII in 2004. During the show, Timberlake ripped away part of Jackson's costume, exposing one of her breasts to a TV audience estimated at roughly 140 million.
Why Trump's Korean war talk should be taken seriously:
Washington elites have long regarded war with North Korea as all but unthinkable. Yet, obscured by the wild twists and daily cacophony of the Trump presidency, the conventional wisdom is changing.
While President Donald Trump rattles sabers on Twitter and slams "Rocket Man" Kim Jong Un, there is also a perceptible hardening of tone among senior officials. Military action to halt North Korea's march to a missile tipped with a nuclear warhead that could hit the US mainland appears to be a growing possibility.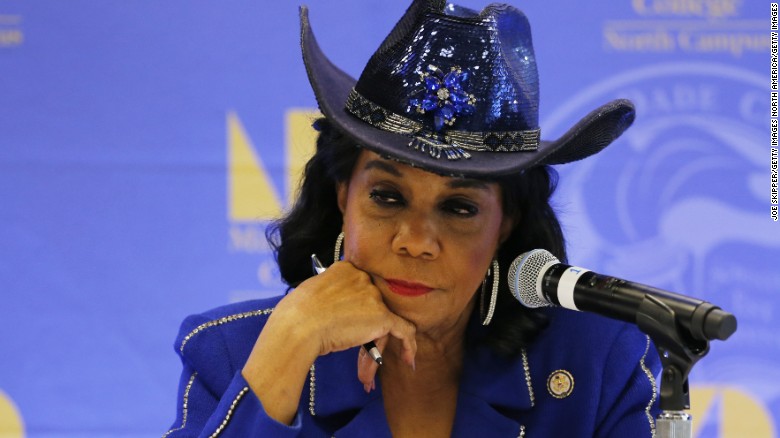 Rep. Wilson hits back at Trump: Niger is his Benghazi:
After President Donald Trump repeatedly referred to her as a "wacky Congresswoman," Rep. Frederica Wilson fired back on Sunday morning, saying that the ambush in Niger that left four US soldiers dead "is (Trump's) Benghazi" and demanding an apology to "the nation" from White House chief of staff John Kelly.
"Niger is @realDonaldTrump's Benghazi. He needs to own it," the Florida Democrat tweeted.
Wilson and Trump have traded barbs for nearly a week on the controversy stemming from the President's condolence call to Myeshia Johnson, the widow of Sgt. La David Johnson, one of the soldiers killed in the ambush in Niger earlier this month.
Tom Hanks: 'If you're concerned about what's going on today, read history':
Academy Award-winning actor Tom Hanks on Saturday night urged the importance of understanding and learning from history, especially for those troubled by the current state of affairs.
"People are upset about what's going on today. They're furious, they're frustrated, they're worked up," Hanks said. "If you're concerned about what's going on today, read history and figure out what to do because it's all right there."
Hanks was honored by the National Archives Foundation with the "Records of Achievement Award" at their annual gala in Washington. The award "is the highest honor given by the National Archives Foundation to an individual whose work has fostered a broader national awareness of the history and identity of the United States through the use of original National Archives records," according to a statement from the foundation.
CLICK HERE to read story
Also On Praise Cleveland: