via CNN:
A painful hearing lays bare nation's political flaws:
A searing day when two lives were torn apart on live television left a divided America facing more fundamental questions than whether Brett Kavanaugh should sit on the Supreme Court.
The Senate hearing meant to find the truth about Christine Blasey Ford's accusation that President Donald Trump's nominee assaulted her in the 1980s degenerated into one of the most distasteful political spectacles in many years.
What did or didn't happen at a teenage house party in the Washington, D.C. suburbs and is now playing out 36 years later in an improbable twist of history. For both the accuser and the accused, it is a personal tragedy.
Body is believed to be of missing North Carolina boy with autism:
The six-day search for Maddox Ritch, the 6-year-old boy with autism who went missing at a North Carolina park, ended Thursday afternoon with the discovery of a body in a creek, officials said.
"I'm heartbroken," Gastonia Police Chief Robert Helton told reporters at an emotional news conference.
"Our community is heartbroken, our searchers, our investigators. This is not the end we had hoped for."
Since Saturday, when Maddox took off running while on a walk with his father around the lake at a Gastonia park, authorities had employed dogs, drones, sonar and infrared in the search for the boy. They partially drained the 80-acre lake so they could better see its shoreline. Gastonia SWAT teams searched the lake and nearby waterways on kayaks.
What Bill Cosby will be eating behind bars:
Bill Cosby left behind a luxurious world of private jets, fancy hotel suites and foie gras for his new life as one of the nation's most notorious inmates.
There are no truffles or caviar on the prison menu, which 
changes daily
 and offers meat and vegetarian options.
Thursday's breakfast will be one cup of Bran Flakes — along with fruit juice, two slices of toast, milk and coffee.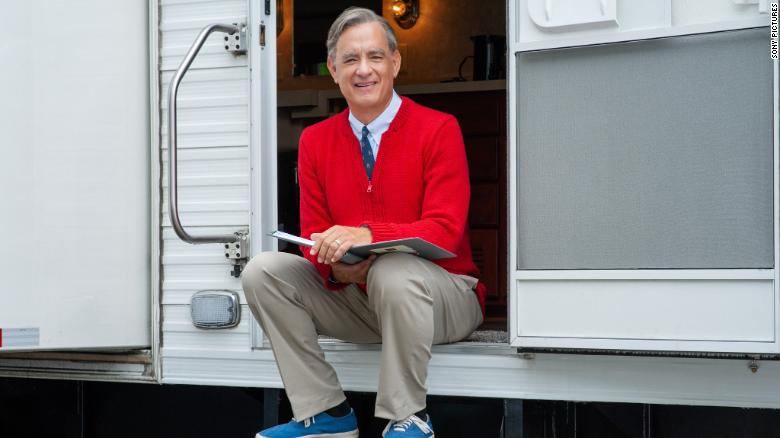 The first picture of Tom Hanks as Mister Rogers is what you need today:
Tom Hanks is ready to be your neighbor.
Sony Pictures has released the first photo of the actor as Fred Rogers from the upcoming and as-yet-untitled film about the iconic children's show host.
The tweet that accompanied the photo said the movie is slated for release in October 2019
Hillary Clinton makes surprise appearance on 'Murphy Brown' premiere:
"Murphy Brown" returned to TV on Thursday night with help from another woman some people have missed seeing regularly.
Former presidential candidate Hillary Clinton appeared on the revival's premiere episode in a role that had not been formally announced before it aired.
As part of the surprise appearance, Clinton played a woman — named Hilary, with one "L" — who was interviewing for a secretary position at Murphy Brown's new cable news show. (Of her resemblance, Clinton's character said, "I get that a lot.")
"Your reputation proceeds you, but I want you to know I'm not afraid of hard work, I'm qualified, and ready on day one," Clinton quipped
CLICK HERE to read story
Also On Praise Cleveland: