via CNN:
Trump aims to upend convention again after midterm campaign of fear, lies and defiance:
Once again, Donald Trump is betting he knows best about how to win an election, in a new swipe at conventional political wisdom that will make for an especially tense and unpredictable night once midterm results start rolling in.
The President 
charged into Election Day Tuesday
 flinging vitriol and fear, false claims and politically incorrect rhetoric, defying warnings by GOP aides that his divisive style could cost Republicans the House of Representatives and that he should be focusing exclusively on the hot economy.
Two years into Trump's tempestuous presidency, Democrats are targeting their best election results in six years. But 
given uncertainty over the quality of polling
, questions over the makeup of the electorate and Trump's talent for busting political norms, no one can say for how the election will play out.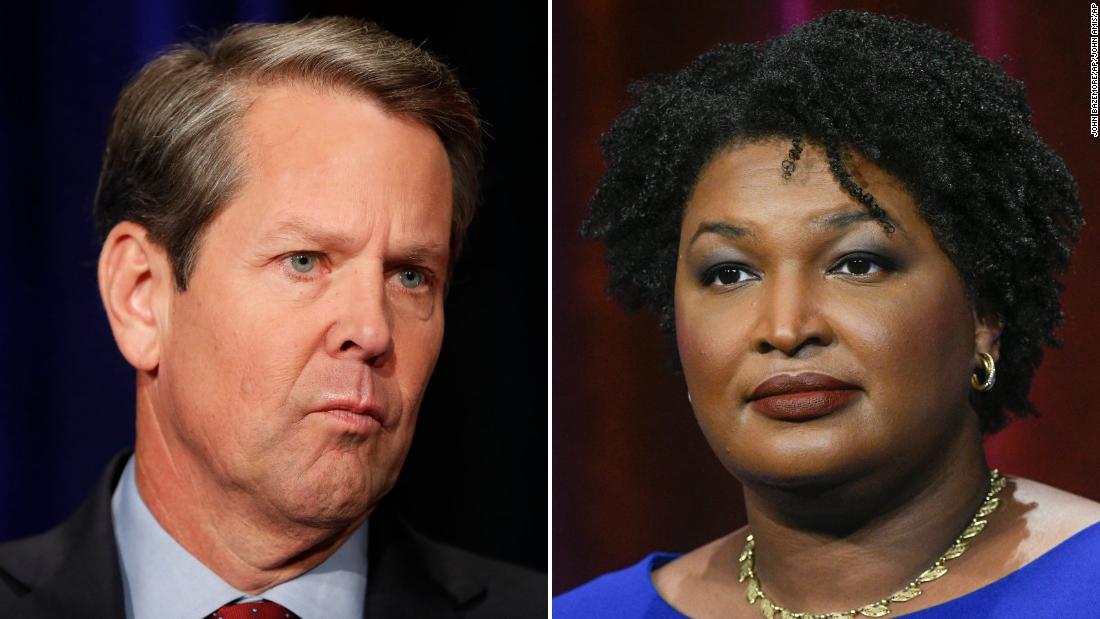 Kemp turns election system worries into a political weapon:
With the clock winding down before Tuesday's vote, Georgia's chief elections officer, who is also running for governor, turned a report of an alleged vulnerability in the election system he oversees into a political weapon in a race he is hoping to win.
"I'm not worried about how it looks. I'm doing my job," he said during a campaign stop in DeKalb County that he had been stuck with two bad options. "This is how we would handle any investigation when something like this comes up. Because I can assure you if I hadn't done anything and the story came out that something was going on, you'd be going 'Why didn't you act?'"
Oprah responds to racist robocalls made in her name in Georgia: "Jesus don't like ugly":
Oprah fired back against a racist robocall impersonating her, and said Monday, "Jesus don't like ugly."
"I heard people were making racist robocalls in my name against Stacey Abrams, who I am one hundred percent for, in Georgia," Oprah says in an Instagram video. "I just want to say: Jesus don't like ugly. Mm – mmm! And we know what to do about that: vote. Tomorrow show up and show out, and vote," she says, singing the last "vote."
Four types of Duncan Hines cake mix recalled due to salmonella outbreak:
A recall was issued for four types of Duncan Hines cake mix due to possible salmonella contamination, the US Food and Drug Administration said Monday.
The voluntary recall was issued by Conagra Brands due to "a positive finding of Salmonella in a retail sample of Duncan Hines Classic White cake mix that may be linked to a Salmonella outbreak that is currently being investigated by CDC (US Centers for Disease Control and Prevention) and FDA," Conagra 
said in a statement
.
She played the lottery after moving into her first house. Now she has $198 million to splurge:
An Iowa grandmother won half the $687 million Powerball prize and she didn't even know it at first.
Lerynne West
, 51, bought her tickets at Casey's General Store in the small town of Redfield, Iowa, while grabbing pizza and coffee with her sister. She said it was a special day because she had bought her first home and was moving in that day.
West thought she put the lottery ticket in her purse, but she accidentally left it on the floor of her sister's truck. It lay there for a couple days.
When a friend texted the day after the drawing to ask if she had won, West said she hadn't had a chance to check. She rifled through her purse and realized she didn't have the ticket. She quickly called her sister, who found it.
CLICK HERE to read story
Also On Praise Cleveland: