Gucci apologizes after social media users say sweater resembles blackface:
Gucci has apologized and discontinued selling a sweater that social media users said resembles blackface because of its design.
In a Twitter post Wednesday, the Italian luxury brand said it "deeply apologizes for the offense caused by the wool balaclava jumper."
The top, which is no longer on the company's website, is a black turtleneck sweater that pulls up over the bottom half of the face with a cut out and oversized red lips around the mouth.
As Mueller probe winds down, House Trump investigation powers up:
All along, the White House had hoped that President Donald Trump's torment over Russia would end with Robert Mueller's final report.
Now the special counsel's final flourish is beginning to look like just the start of the President's frustrations.
House Democrats, armed with subpoena power, on 
Wednesday announced a broader-than expected investigation
 into Trump's ties to Russia, Saudi Arabia and just about anywhere else. And criminal probes are digging ever deeper into the global business record of the real estate billionaire who became President and therefore opened himself to painful scrutiny.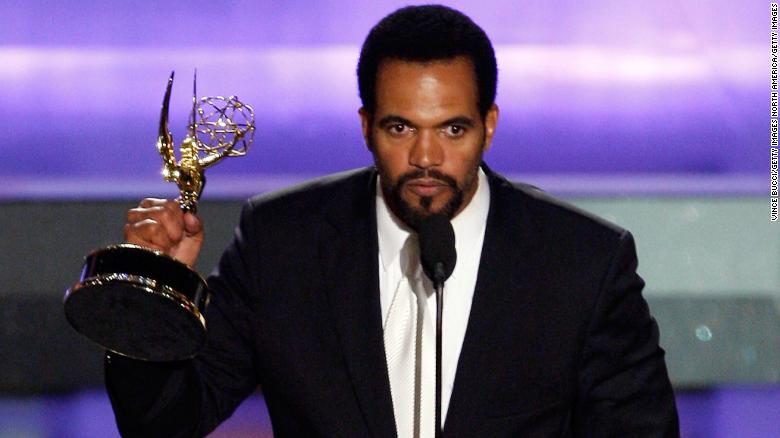 'Young and the Restless' to pay tribute to Kristoff St. John:
The final episode of "The Young and the Restless" featuring Kristoff St. John aired Wednesday, and a tribute to the late actor will air Friday.
The show's official Twitter account announced the news Tuesday.
"To honor Kristoff St. John, #YR will air a special tribute to him during the show on Friday, Feb. 8," the tweet said. "His final episode of The Young and the Restless will air tomorrow. Please join us in saying goodbye to a beloved member of the Y&R and @CBSDaytime family."
Another pro sports franchise is doing damage control over racist statements. This time it's the Chicago Cubs:
The billionaire patriarch whose family owns the Chicago Cubs and iconic Wrigley Field this week joined a long, infamous list of people connected to sports franchises who stirred controversy with ignorant and racist statements.
Joe Ricketts, 77, who isn't directly involved with team operations, was the subject of a 
Splinter News 
story that revealed old emails in which he expressed fear of Muslims and shared racist jokes.
"Christians and Jews can have a mutual respect for each other to create a civil society. As you know, Islam cannot do that," Ricketts, who founded TD Ameritrade, wote in a 2012 email. "Therefore we cannot ever let Islam become a large part of our society. Muslims are naturally my (our) enemy due to their deep antagonism and bias against non-Muslims."
Grading Every Deal at the 2019 NBA Trade Deadline:
Trades. Trades everywhere.
Even when the NBA's forecast calls for relative quiet leading into February's deadline, it never disappoints. Something always happen. Multiple somethings, both big and small, always happen.
This year is an exception—but only because the 11th hour is wilding out more than usual.
Rumors are flying, and completed deals have not been far behind. Tobias Harris, a fringe All-Star, has already changed teams, and a few more household names could soon follow suit. Salaries are being dumped. Slumping prospects are getting swapped.
CLICK HERE to read story
Also On Praise Cleveland: