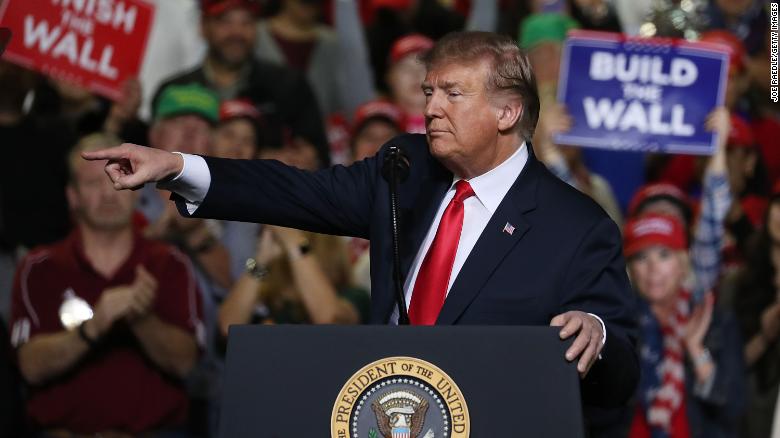 Washington braces for Trump to weigh in on shutdown deal:
It's not just Mexico that isn't paying for the wall — Congress isn't either, apparently. But President Donald Trump isn't ready to break it to his supporters just yet.
Rather than selling a potential breakthrough, reached on Capitol Hill to stave off a new partial government shutdown, Trump revived the molten rhetoric on immigration that helped make him President 
at a boisterous campaign rally in El Paso, Texas,
 on Monday night.
The drama provided an eloquent snapshot of the political forces over immigration tearing at the cohesion of the Republican Party
2nd Fairfax accuser claims she was raped by former Duke basketball player Corey Maggette:
Meredith Watson, who has accused Virginia Lt. Gov. Justin Fairfax of rape, also says she was raped by former Duke University basketball player Corey Maggette, according to her attorney.
The New York Times first reported Maggette was the Duke basketball player who Watson's attorney accuses of raping Watson during her sophomore year at Duke.
Maggette, who went on to play 14 seasons in the NBA and is now a freelance basketball analyst on Fox Sports West, denied the allegation in a statement to the Times.
Kamala Harris' evolution on marijuana:
During a recent radio interview, Sen. Kamala Harris admitted to smoking weed in the past.
"I did inhale," the California Democrat said, laughing. "It was a long time ago."
Harris' views on marijuana have changed over the years. She expressed opposition in 2010, then voiced support for medical marijuana legalization five years later. Now she's expanding her support to recreational use as well. The senator's evolution on pot pairs closely with the changes in public opinion on the issue.
In her new book released last month, Harris wrote that marijuana should be legalized and nonviolent marijuana-related offenses should be cleared from people's records. "We need to legalize marijuana and regulate it," Harris writes. "And we need to expunge nonviolent marijuana-related offenses from the records of the millions of people who have been arrested and incarcerated so they can get on with their lives."
NFL Proves It Has Learned Absolutely Nothing as Kareem Hunt Signs with Browns:
Almost a year ago to the day, on Feb. 10, 2018, Kareem Hunt shoved a woman in a hotel hallway, shoved another individual so hard that he tumbled into the woman and knocked her down, and then kicked the woman as she crouched on the floor.
Early Monday afternoon, the Browns signed Hunt to a one-year, $1 million contract.
Congratulations, NFL: business as usual is back, and it's booming.
There's video of what Hunt did, from multiple angles. It's a chaotic scene: a 216-pound athlete lashing out.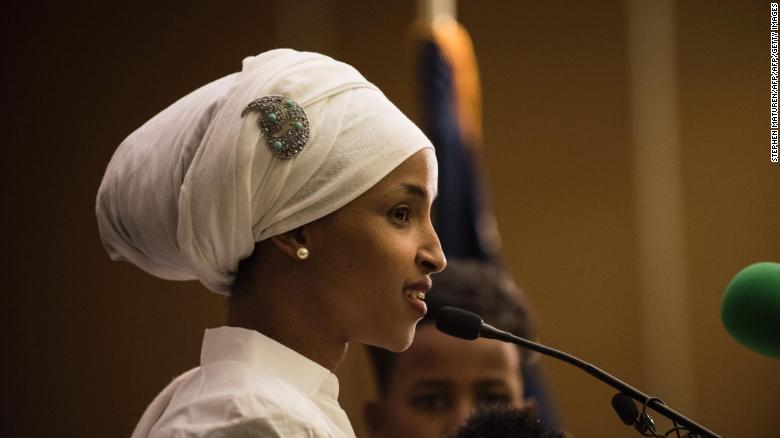 Rep. Omar's apology sets the right example:
Meanwhile, too often, my would-be allies against injustice on the left can easily stumble into anti-Semitic tropes and only sometimes realize quickly enough to reverse course. The most recent example happened on Twitter when Congresswoman Ilhan Omar, whose district in Minneapolis surrounds me as I write in my office, made a 
flippant tweet
 about Israeli money buying off Congress. She clearly meant it as a comment on the power of lobbyists, but it inadvertently invoked long-standing tropes of wealthy Jewish cabals exerting influence. The ensuing political firestorm revealed just how hard it is to maintain solidarity in the face of the oppressive forces that want to divide and conquer. The solution is this: Listen. Believe people when they reach out to you in good faith. Ignore bad-faith hypocrites. Apologize if necessary. Then we can move forward together.
CLICK HERE to read story
Also On Praise Cleveland: