Trump calls bluff of critics in July 4th speech:
In one of the least polarizing speeches of his presidency, Trump paid tribute to America's armed forces at a July Fourth appearance before the Lincoln Memorial in Washington that unfolded 
amid stormy skies 
and criticism that he was politicizing the nation's Independence Day celebrations.
"We will never forget that we are Americans and the future belongs to us," Trump said. "The future belongs to the brave, the strong, the proud and the free. We are one people chasing one dream and one magnificent destiny."
Miami Dolphins' Kendrick Norton had his arm amputated after a car wreck:
Kendrick Norton, a 22-year-old defensive lineman for the Miami Dolphins, had an arm amputation after a car wreck early Thursday in Miami, his agent says.
"With sadness, I can confirm that Kendrick Norton was in a car accident last night and suffered multiple injuries, including the amputation of his arm," Norton's agent, Malki Kawa, 
tweeted
. "We ask that you continue to pray for him. His family also asks that the public respect Kendrick's privacy."
The Florida Highway Patrol said Norton had "severe injuries to his left arm."
Lt. Alex Camacho said Norton was driving in the early morning hours of July 4 on State Road 836, also called the Dolphin Expressway, a 15-mile stretch of highway that cuts across Miami
Joey Chestnut and Miki Sudo defend titles at 2019 Nathan's Famous hot dog eating contest
The competition, which has taken place at the original Nathan's Famous location in Coney Island in the New York City borough of Brooklyn since the first recorded contest in 1972, has become a huge attraction, drawing massive crowds every year.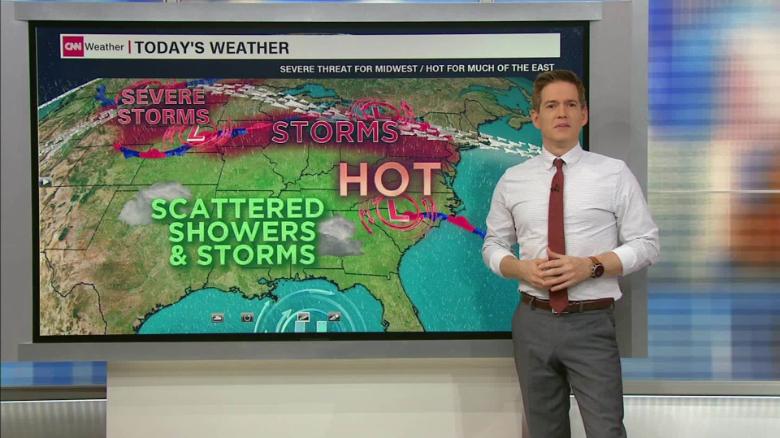 Anchorage was 89 degrees on July 4. That's not a typo:
Alaska's heat wave continued through Independence Day, and in Anchorage, the temperatures shattered an all-time record.
The temperature at the airport was 89 degrees Thursday, besting June 14, 1969, for the highest mark ever reached in the state, according to the National Weather Service.
Everyone thinks Halle Berry has been cast as 'The Little Mermaid':
When news broke that Halle Bailey had been cast as Ariel in the upcoming live-action version of Disney's "The Little Mermaid," the internet grew confused.
Despite the mix up, Bailey's fellow Halle couldn't be prouder.
"In case you needed a reminder… Halles get it DONE. Congratulations @chloexhalle on this amazing opportunity, we can't wait to see what you do!" the 52-year-old Oscar winner tweeted.
CLICK HERE to read story
Also On Praise Cleveland: