Megan Rapinoe's message to Trump: 'Your message is excluding people':
US women's soccer captain Megan Rapinoe sent a message to President Donald Trump on Tuesday, telling him he's excluding groups of Americans with his message and that he needs to do better in caring for every single American.
When asked by CNN's Anderson Cooper what she would say to Trump, Rapinoe looked into the camera and said, "Your message is excluding people. You're excluding me, you're excluding people that look like me, you're excluding people of color, you're excluding Americans that maybe support you."
The back-to-back World Cup champion added that "we need to have a reckoning" with the implications of Trump's Make America Great Again slogan, because "you're harking back to an era that was not great for everyone — it might have been great for a few people, and maybe America is great for a few people right now, but it's not great for enough Americans in this world," she said, still directing her message to the President.
Grandfather didn't dangle baby from cruise ship window. This is not the 'Michael Jackson story,' says family attorney:
This is not "like the Michael Jackson story, where he was dangling the child out the window," said the attorney for the family whose toddler fell to her death from a cruise ship window this weekend.
The grandfather of 18-month old Chloe Wiegand didn't dangle and drop her — she fell because an open glass pane should have been closed securely, said 
attorney Michael Winkleman 
at a news conference on Tuesday.
Burger King is now selling $1 tacos nationwide. Here's why:
Burger King is trying to get customers' attention with something a little different: Tacos.
The 
burger chain
 started selling crunchy tacos on Tuesday. They cost $1 in most places, but are more expensive in Alaska and Hawaii, and will only be available for a limited time.
Burger King first tested out tacos in western states. "We've seen success with tacos in those restaurants and knew it was time to bring this west coast favorite nationwide," Chris Finazzo, president of North America for Burger King, said in a statement. The new item adds "variety" to Burger King's snack offerings, he added.
Fast food chains use
 limited-time offerings
 to 
build hype
 and keep their brands top of mind with consumers. And tacos in particular are a good way to attract customers, said Neil Saunders, managing director of GlobalData Retail, a research and consulting fi
The secondhand harms of drinking impact 1 in 5 adults, study says:
About one-fifth of adults in the United States have experienced some form of harm due to someone else's behavior while drinking.
That's according to a study published Monday in the 
Journal of Studies on Alcohol and Drugs
, which found that in 2015, an estimated 53 million adults — or nearly 1 in 5 — said they had experienced at least one harm attributable to someone else's drinking in the past year. That harm ranged from property damage to physical injury.
"One thing to think about with the one-in-five number is that it is only limited to a snapshot in time of about a year. So probably more people have actually been harmed by someone else's drinking at other times in their life," said Katherine Karriker-Jaffe, a senior scientist with the 
Alcohol Research Group
 at the Public Health Institute in Emeryville, California, who was an author of the study.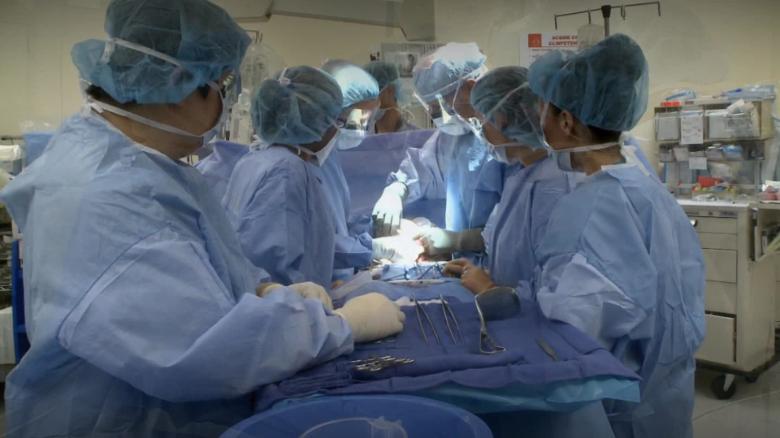 Pear shaped women are healthier than apple shaped women, study finds:
Not all fat is equal — where it sits on the body matters to your health. Higher "trunk fat" in women was associated with an increased incidence of atherosclerosis or hardening of the arteries, while more leg fat predicted lower risk of this type of coronary artery disease, a new study published Monday in the European Heart Journal finds.
Not only is the proverbial pear shaped woman heart healthier than her apple shaped friend, but she may even be at lower risk of cardiovascular disease than slim-waisted women who lack "thunder thighs," the new research suggests.
CLICK HERE to read story
Also On Praise Cleveland: